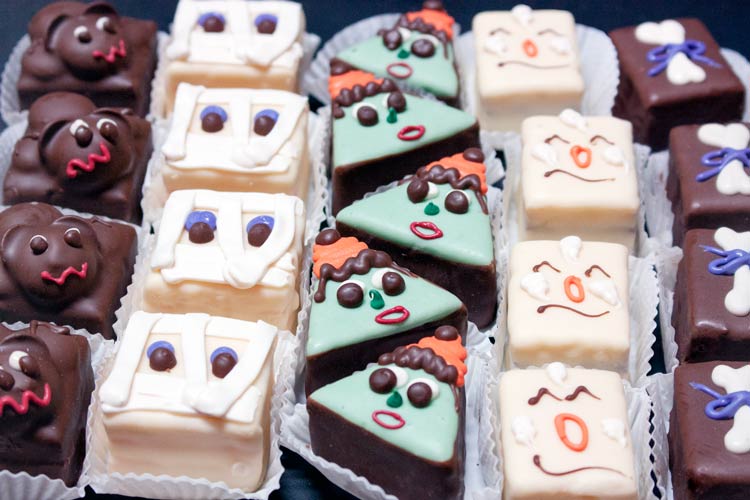 Dear Customers,
Unfortunately, due to Covid-19 and the threat it still poses to our community and our employees, we regret to inform you that we will not be handing out candy at Union Market for Halloween this year.
Please help us spread the word and thank you for helping to ensure the safety of essential workers, your fellow shoppers, and the community as a whole!
—Management
Don't let Covid cramp your style this Halloween!
While we all may have to celebrate a little differently this year (including foregoing trick-or-treating at Union Market), there are still plenty of ways to get in the spooky spirit, like a socially distanced Halloween Scavenger Hunt in Park Slope, partaking in Día de los Muertos celebrations at Green-Wood Cemetery, or dropping by the Crown Heights branch of Brooklyn Public Library for a Halloween goodie bag filled with treats, games, and more.
There's also good old-fashioned pumpkin carving, something New Yorkers with stoops elevate to an art form each year! We've got plenty of pumpkins and decorative gourds to brighten up your festivities, as well as tantalizing treats and sweets, including festive petits fours, beautiful cakes and cupcakes, and artisanal Lake Champlain chocolates in fun seasonal varieties.
And for kids, you'll find plenty of options to stock up on, like individually wrapped, allergen-free, organic, and non-GMO options from Enjoy Life, Surf Sweets, Yum Earth, and more!
We hope you have a safe and happy Halloween!