We change our specials every two weeks, with great values on exciting new products as well as deals on many of your favorite brands.
Make sure to follow us on Facebook, Twitter, and Instagram or join our mailing list for the latest news and updates.
SPECIALS GOOD THROUGH 10/27/21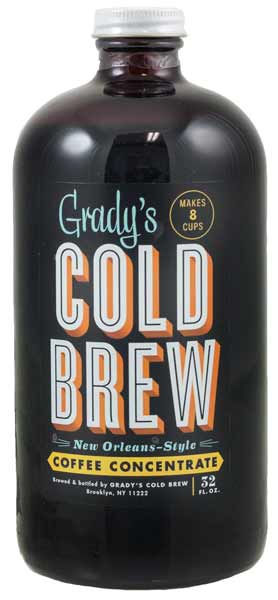 Grady's Cold Brew
SALE: $1.50 - $2.00 OFF
Reg. $6.49 - $11.99 / 16 - 32 oz.
Fantastic cold brew from one of Brooklyn's best roasters—made with beans brewed with a carefully designed method to yield a sweet and strong drink with hints of caramel and dark chocolate. Drink straight up, over ice, or with a splash of your favorite milk.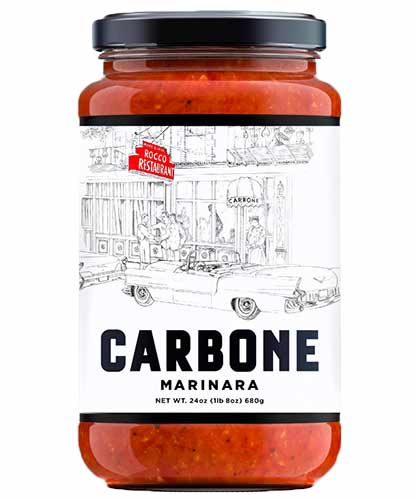 Carbone Pasta Sauce
SALE: $1.50 OFF
Reg. $8.99 / 24 oz.
Based on the recipe served at the infamous Carbone restaurants, this sauce is bursting with fresh tomato flavor. Made in small batches, using Italian tomatoes picked at peak ripeness, just like at the restaurant. It goes perfectly with any pasta, a favorite pizza recipe, or atop a meatball sub.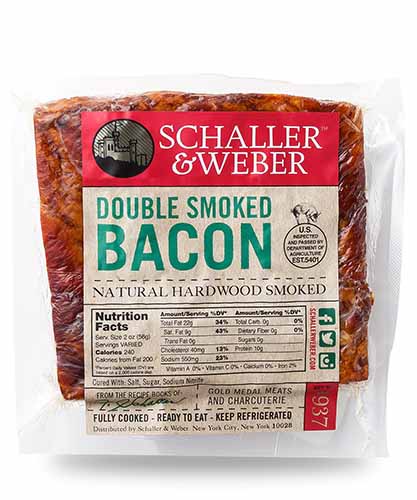 Schaller & Weber Double Smoked Bacon
SALE: $2.00 OFF / lb
Reg. $13.99 / lb
Celebrated by New York's best chefs and gourmets alike, this is the stuff of legend. Since 1937, the recipe for Schaller & Weber's dry-cured double smoked pork bellies has remained untouched. It comes fully cooked, so it's ready to eat whenever you need it, in bricks that let you slice it as thick as you want it.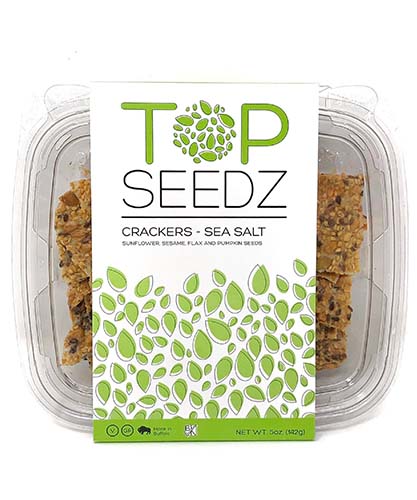 Top Seedz Crackers
SALE: $2.00 OFF
Reg. $8.99 / 5 oz.
Made with minimal gluten-free, vegan ingredients like sea salt and sunflower, sesame, flax, and pumpkin seeds—these crackers go with everything! Pair alongside a spread of artisan cheeses, dunk into your favorite dip, or enjoy the nutty flavors on their own.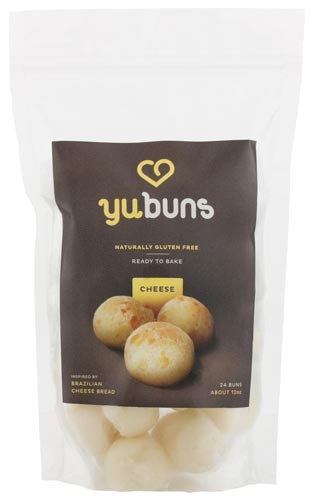 YuBakery Yu Buns
SALE: $1.50 OFF
Reg. $8.99 / 12 oz.
Crispy on the outside and chewy on the inside, these artisanal yucca-based cheese puffs are made locally in Brooklyn from a traditional Brazilian family recipe. Pop them in the oven for a naturally gluten-free and wonderfully tasty snack or appetizer.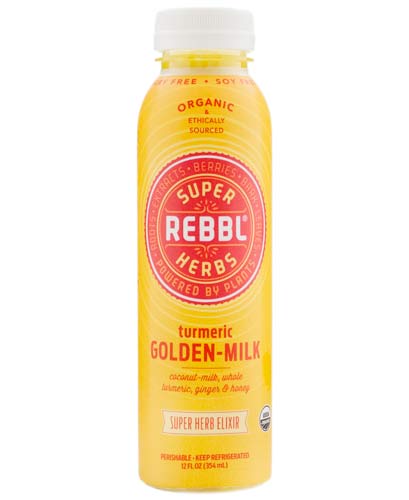 Rebbl Elixirs and Protein Shakes
SALE: $1.00 OFF
Reg. $3.99 - $4.99 / 12 oz.
These herbal elixirs and nutrient-dense protein shakes are downright delicious. Rich, creamy, and made with potent herbal adaptogens and organic, Fair-Trade ingredients to keep you energized all day long. A great alternative to your afternoon cup of coffee!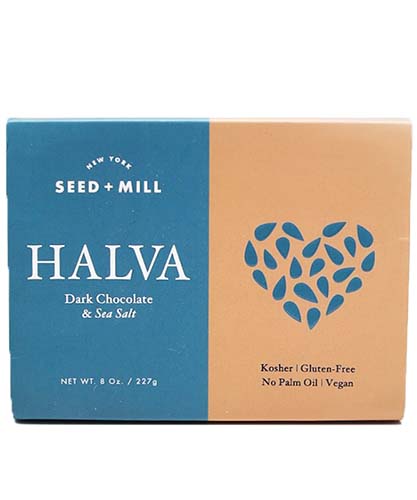 Seed + Mill Halva
SALE: $2.00 OFF
Reg. $11.99/ 8 oz.
Meaning sweet in Arabic, halva is a treat made by hand from Ethiopian sesame seeds. This flaky, sweet melt in your mouth, textural sensation can be enjoyed on its own, crumbled on yogurt or fruit, baked into brownies, as part of a cheeseboard, or as a halva panini. You really can't go wrong!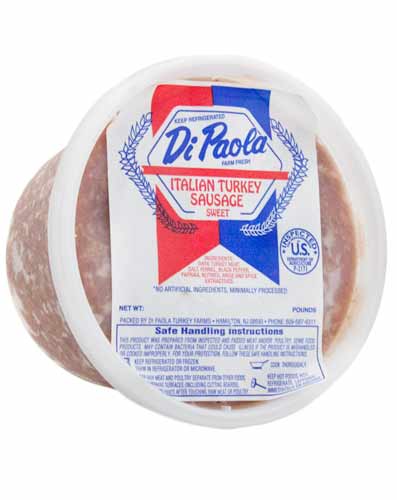 DiPaola Ground Italian Turkey Sausage
SALE: $2.00 OFF
Reg. $9.99 / lb
Tender, delicious ground turkey straight from the DiPaola family's farm in Hamilton, NJ. Already seasoned and ready to cook, it's the perfect staple for easy weeknight dinners—just sauté and serve with veggies or pasta. Available in Sweet or Hot.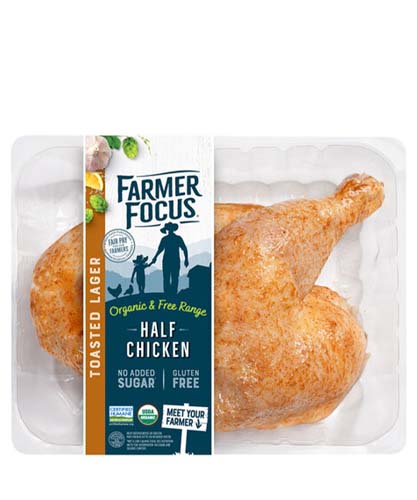 Farmer Focus Marinaded Organic Half Chicken
SALE: $1.00 OFF / lb
Reg. $6.29 / lb
Great tasting, certified free-range organic chicken from farmers who raise their own birds humanely, without antibiotics, animal by-products, or GMOs. This take on the classic beer can chicken has a well-balanced marinade with notes of hops, paprika, lemon, and roasted corn. Perfect for a family of two.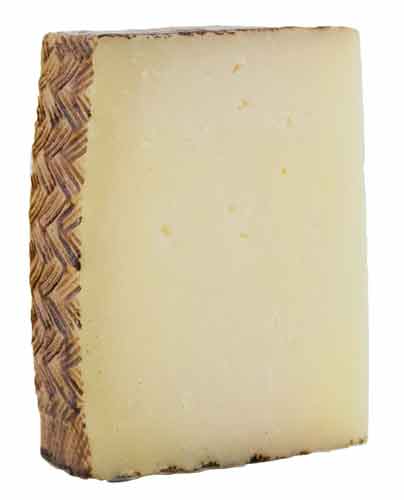 6-Month Aged Manchego
SALE: $3.00 OFF / lb
Reg. $14.99 / lb
This iconic Spanish cheese is made with pasteurized sheep's milk using time-honored, traditional methods that yield a complex, nutty flavor. Shave it over a salad, pack it for your next picnic, or enjoy it with a glass of wine—ideally a mature Spanish red!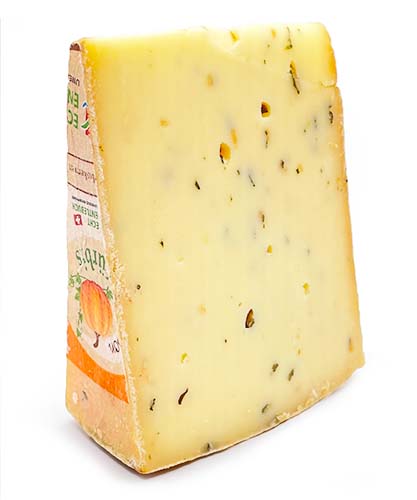 Jack O'Pumpkinseed Cheese
SALE: $2.00 OFF / lb
Reg. $19.99 / lb
This unique fall cheese is made from thermized milk of cows that graze among mountainous zones in Switzerland. It has a creamy mouthfeel that's studded with chopped pumpkinseeds giving it a nice bite. Add it to a cheese plate for a seasonal surprise and pair it with any wines of good acidity.