We change our specials every two weeks, with great values on exciting new products as well as deals on many of your favorite brands. Make sure to follow us on Facebook, Twitter, and Instagram or join our mailing list for the latest news on in-store sales at all our locations.
SPECIALS GOOD THROUGH 11/23/17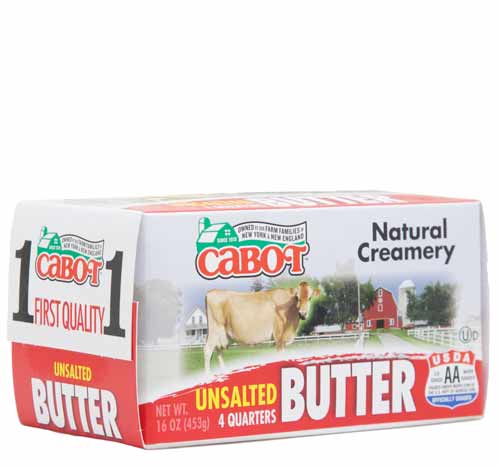 Cabot Creamery Butter
SALE: $1.00 OFF
REG. $5.99 / 16 oz
As New England's largest dairy cooperative, Cabot Creamery is comprised of family farms that create wholesome and delicious products. Bursting with sweet, creamy flavor. Salted and Unsalted.
Stumptown Coffee Beans
SALE: $2.00 OFF
Reg. $15.50 - $16.00 / 12 oz
Special extended through 11/1/17! Stumptown's distinctive, custom-roasted beans make a morning cup of coffee that will wake your taste buds up. Responsibly sourced from around the globe, locally roasted, and bursting with rich, complex flavor.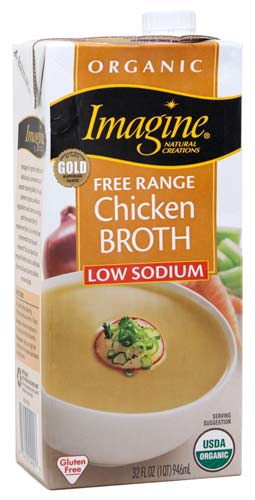 Imagine Organic Broths & Stocks
Sale: 2 FOR $7.00
Reg: $3.99 each / 32 oz (1 qt)
USDA-certified organic, beautifully seasoned, and ready to use, these give a flavorful start to soups or sauces—though they're excellent on their own, too! Excludes bone broths.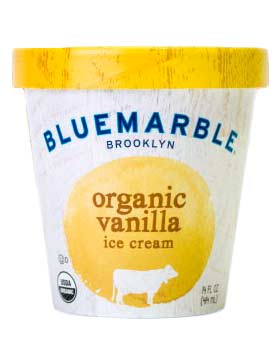 Blue Marble Organic Ice Cream
SALE: $2.00 OFF
Reg. $7.99 / pint
Locally made with organic milk from grass-fed cows and the highest quality ingredients, Blue Marble has been a favorite among Brooklynites since they launched almost 10 years ago.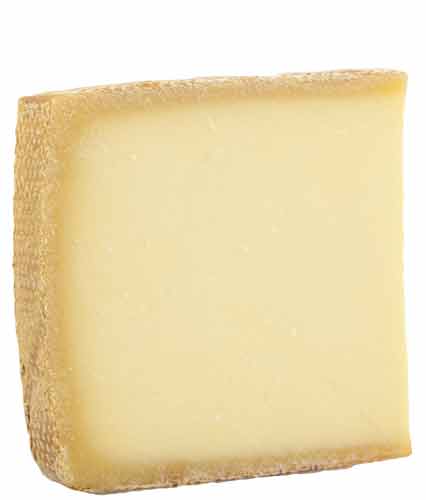 Emmi Swiss Gruyère
Sale: $3.00 OFF / lb
Reg. $17.99 / lb
Made from raw cow's milk for over four centuries in western Switzerland. Its big, buttery, nutty flavor is equally at home in the kitchen or on the cheeseboard. Aged 6 – 8 months and A.O.C. protected.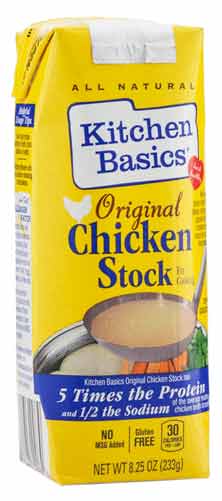 Kitchen Basics Cooking Stock
SALE: 4 FOR $5.00 (8.25 oz) / 2 FOR $5.00 (32 oz)
Reg. $1.49 each (8.25 oz) / $2.99 each (32 oz)
Time to get down to basics! Low in sodium and saturated fat but full of flavor. Perfect for turning up the volume on your holiday dishes! Stock up today—pun intended! Special excludes bone broths and organic varieties.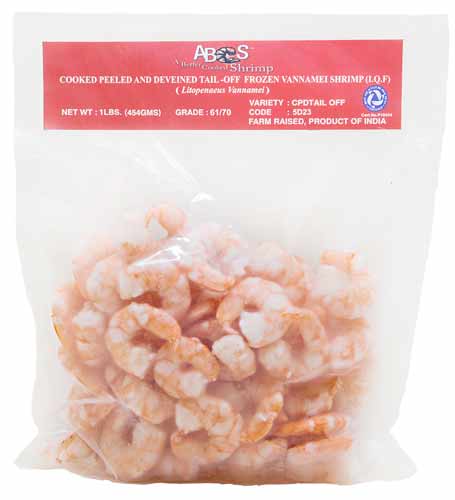 Vannamei Shrimp
SALE: $2.00 OFF
Reg. $12.99 - $16.99 / lb
Responsibly farmed and prized for their meatiness and sweet flavor. Peeled and deveined. Available uncooked or fully cooked: 26-30 ct per lb (uncooked) / 31-35 ct per lb (cooked) / 61-70 ct per lb (cooked).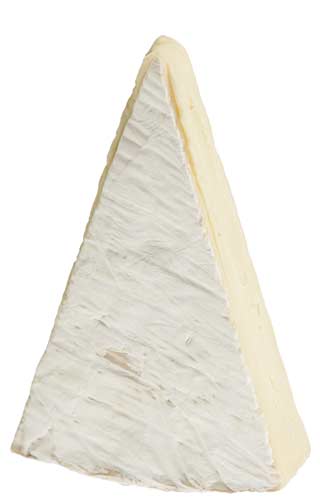 60% MG French Brie
SALE: $2.00 OFF / lb
REG. $8.99 / lb
Made from pasteurized cow's milk, this soft-ripened cheese is creamy, buttery, with a thin, velvety crust. Thoroughly delicious by itself, or bake it with lavender honey drizzled on top.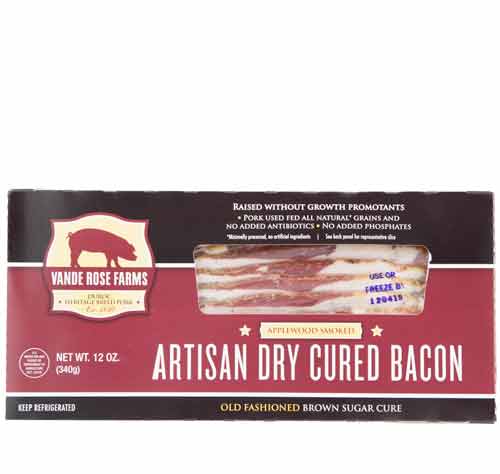 Vande Rose Farms Artisan Dry-Cured Bacon
SALE: $2.00 OFF
Reg. $7.99 / 12 oz
Artisanal applewood-smoked bacon from heritage Duroc pigs raised in Iowa without the use of antibiotics or growth-promotants. You can taste the difference in every smoky, delicious bite.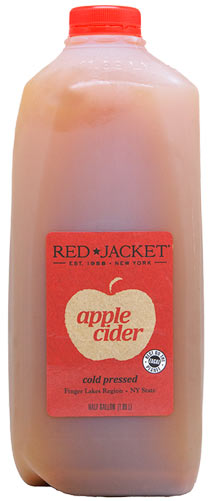 Red Jacket Orchards Apple Cider
SALE: 2 FOR $6.00
Reg. $3.99 each / 64 oz
Premium cold-pressed juice, unfiltered and made using the traditional rack-and-cloth method from a unique blend of apple varieties at the Nicholson family's orchard in the Finger Lakes.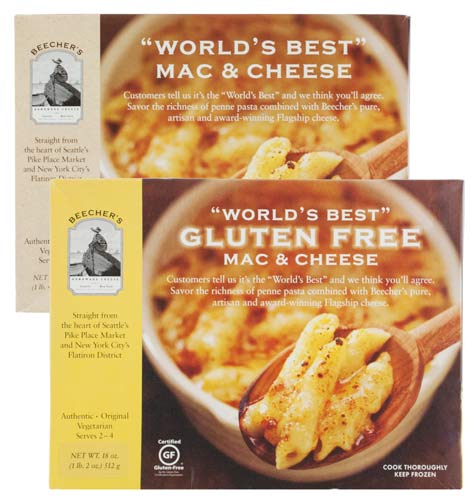 Beecher's Mac & Cheese
SALE: $4.00 OFF
Reg. $11.49 - $12.99 / 18 – 20 oz
Tender penne is enrobed in a creamy sauce that's flavored with their signature Flagship cheddar. Bakes up gooey and delicious every time. Original and Gluten Free.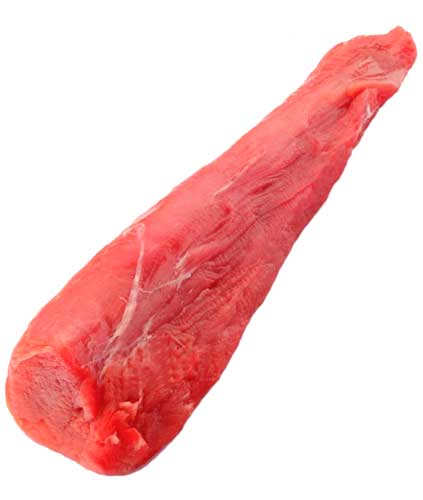 Leidy's Pork Tenderloin
SALE: $2.00 OFF / lb
Reg. $9.99 / lb
Tender, juicy fresh pork that's been humanely raised without antibiotics or added hormones in eastern Pennsylvania, and processed without any artificial ingredients or moisture enhancements.

San Pellegrino Sparkling Water
SALE: 3 FOR $5.00
Reg. $1.89 / 1 L
Bottled at the source in the foothills of the Italian Alps since 1899 and naturally mineral-rich, San Pellegrino's lively bubbles and refreshing taste make for a unique thirst-quenching experience.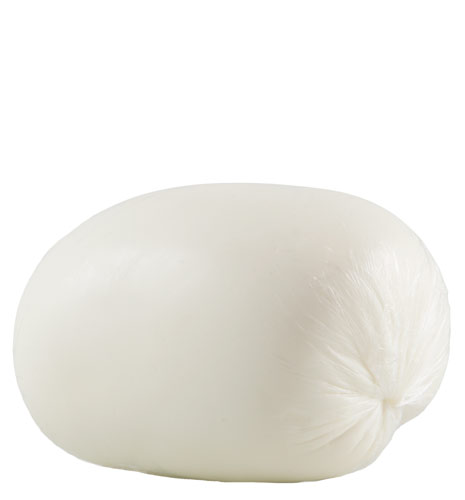 Lioni Fresh Mozzarella
Sale: $1.00 OFF / lb
Reg. $7.99 / lb
Made in Brooklyn by the Salzarulo family the same as they've been making it since emigrating from Italy decades ago. Delivered fresh to our door throughout the week. Decadently creamy and delicate.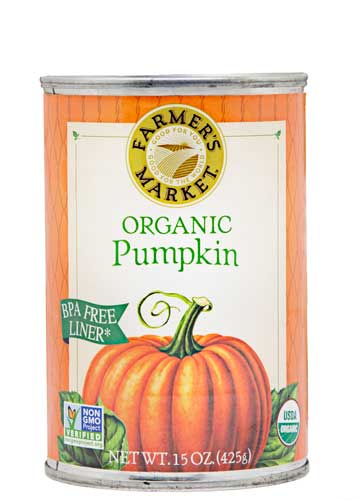 Farmer's Market Organic Purées
Sale: 2 FOR $5.00
Reg. $2.99 each / 15 oz
Seasonal convenience that can't be beat! USDA-certified organic purées from Corvallis, Oregon, in BPA-free cans. Ideal for soups, pies, stews, and more! Available in sweet potato, butternut and pumpkin.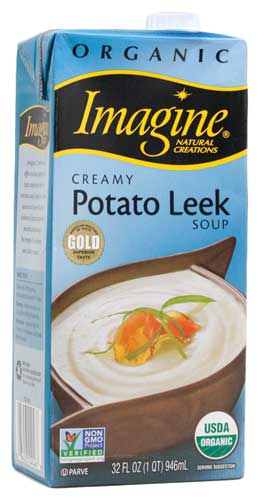 Imagine Organic Soups
SALE: $1.00 OFF
Reg. $4.99 / 32 oz (1 qt)
These delicious dairy-free, gluten-free, and vegan soups are quick, easy, and nutritious when you need a crowd-pleasing appetizer or a hearty lunch. A great product at a great price! All varieties.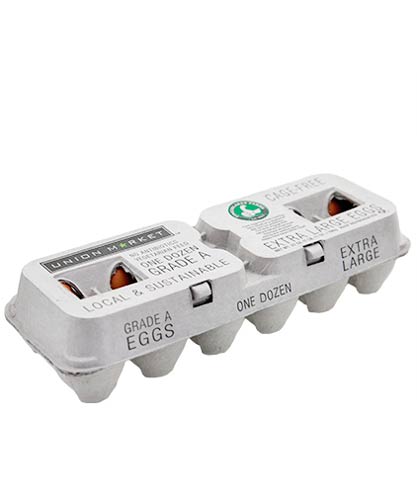 Union Market Cage-Free Eggs
SALE: 2 FOR $6.00
Reg. $3.79 per dozen
Fresh, local eggs from free-roaming hens at FingerLakes Farms in NY State that are raised on vegetarian feed, without the use of antibiotics, and with plenty of room to roam and nest. Excludes organic.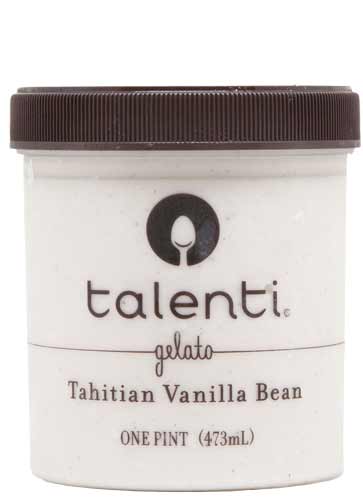 Talenti Gelato & Sorbetto
SALE: $1.50 OFF
Reg. $6.49 / pint
Minneapolis-based Talenti Gelato began with a single store and a commitment to quality and artisanship; today it is one of the most popular gelatos in the US. Pick up a pint and see why! All flavors.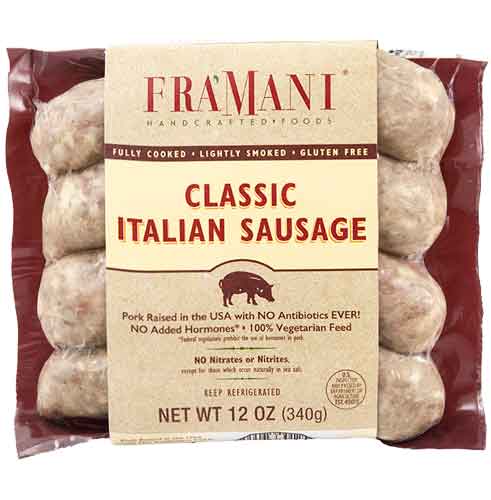 Fra'Mani Italian Sausages
SALE: $1.50 OFF
REG. $7.99 / 12 oz
These Calabrian-style sausages are made with prime cuts of pork and blended with fennel and garlic. Fully cooked and ready for a quick weeknight dinner or any holiday gathering. Spicy or Sweet.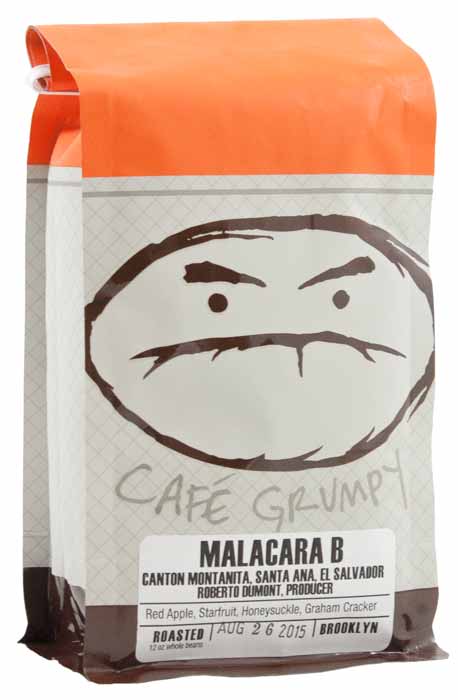 Café Grumpy Coffee Beans
SALE: $2.00 OFF
REG. $15.99 – $17.99 / 12 oz
The perfect way to start any day! Café Grumpy's responsibly sourced beans come from around the world and are carefully roasted to perfection in Brooklyn for a smooth, deep, richly flavored cup of coffee.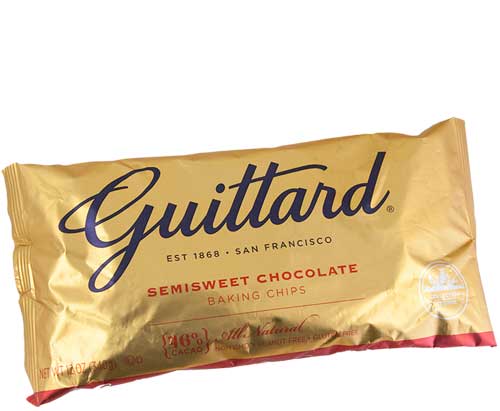 Guittard Chocolate Chips
SALE: $1.00 OFF
Reg. $4.99 / 10 - 12 oz
Made using traditional methods in small batches from the finest cocoa beans, these chips come in a variety of options so you'll be sure to find one that's just right. Excludes Akoma and Choc-au-Lait chips.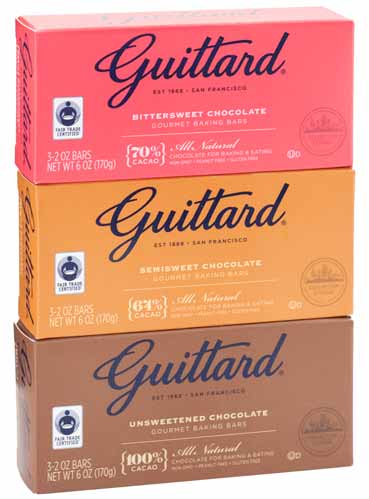 Guittard Chocolate Baking Bars
SALE: $1.50 OFF
Reg. $6.99 / 5 oz
A luxurious addition to holiday treats, so stock up now! All natural, GMO-free, and made with the finest quality Fair Trade-certified cocoa. Available in Semisweet, Bittersweet, and Unsweetened.

Martinelli's Sparkling Cider
SALE: $1.00 OFF
Reg. $4.99 / 25.4 oz
All-natural, 100% juice from tree-ripened, hand-picked apples in the Parajo Valley near Monterey Bay. Includes Original Sparkling Apple Cider and Cranberry and Grape Blends. Excludes organic.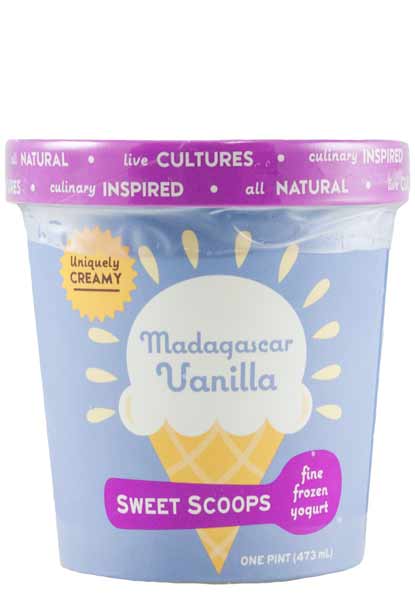 Sweet Scoops Frozen Yogurt
SALE: $1.50 OFF
Reg. $5.49 / pint
Creamy, scoopable frozen yogurts that inspire joy! This treat is made from growth hormone-free milk, the highest quality ingredients, and live yogurt cultures—with less fat and calories than ice cream!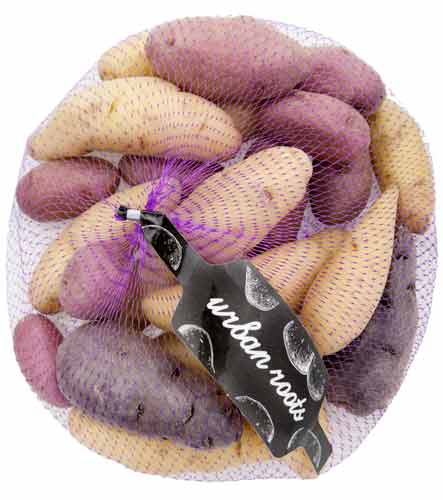 Urban Roots Potatoes
SALE: 2 FOR $7.00
Reg. $3.99 each / 24-28 oz
Versatile, creamy, and tender, the smaller size of these heritage fingerling potatoes means that they cook in half the time of full size potatoes—and they come pre-washed! Pan sauté them in butter or oil.

Belvoir Sparkling Beverages
Sale: $2.00 OFF
Reg. $6.99 / 25.4 oz
Enjoy these cordials straight up or top off a glass of your favorite spirit for a sophisticatedly nuanced spritzer. These bright, fresh flavors are the perfect holiday refreshment! 750 mL (25.4 oz) size only.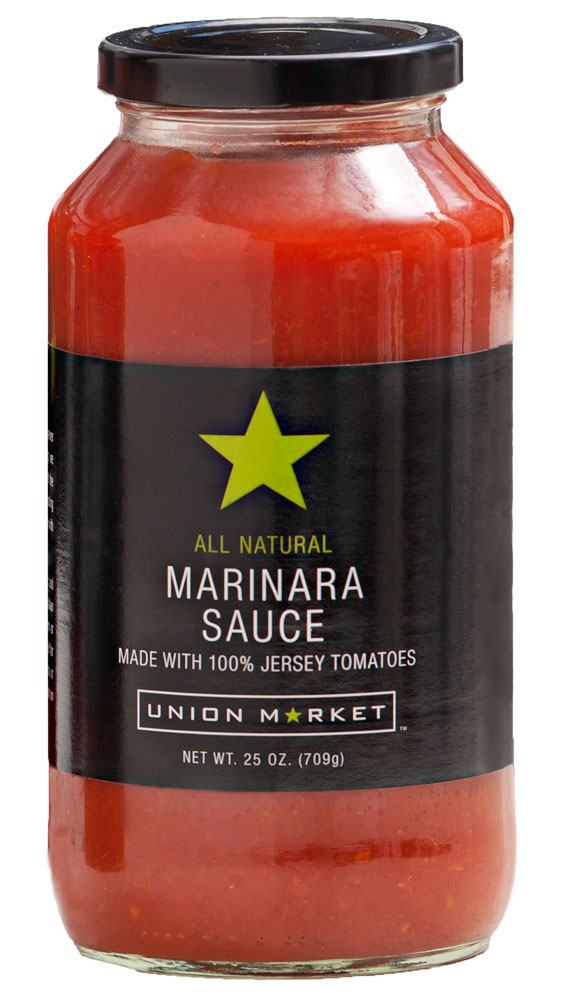 Union Market Pasta Sauce
Sale: $1.00 OFF
Reg. $5.49 / 25 oz
Our sauces stand out from the crowd because we use only the season's best Jersey tomatoes and the highest quality all-natural ingredients like extra virgin olive oil, pure sea salt, and fresh herbs. No added sugar, artificial ingredients, or tomato paste here!

Union Market Extra Virgin Olive Oil
SALE: $2.00 OFF
Reg. $12.99 / 750 mL
Light-bodied and fruity, with a touch of pepper at the finish. Bottled in Umbria and produced in Central Italy from 100% Italian olives.