We change our specials every two weeks, with great values on exciting new products as well as deals on many of your favorite brands. Make sure to follow us on Facebook, Twitter, and Instagram or join our mailing list for the latest news on in-store sales at all our locations.
Please note: we will not have any specials from November 29th through December 4th, 2019.
SPECIALS GOOD THROUGH 12/18/19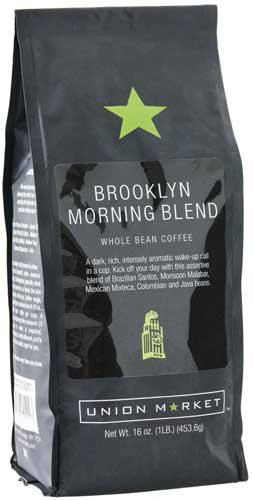 Union Market Brooklyn Morning Blend Coffee
SALE: $2.00 OFF
Reg. $10.99 / 16 oz.
A spicy, intensely flavored wake-up call in a cup. Kick off your day with this assertive, low-acidity blend of Brazilian Santos, Monsoon Malabar, Mexican Mixteca, Java, and Colombian Supremo beans. Locally roasted in NYC. Whole bean, ground, or decaf.

Noosa Yogurt
SALE: $4 FOR $5.00
Reg. $1.69 each / 4.5 oz.
Noosa's Lil Tubs of thick, velvety, whole milk yogurt are the perfect sized snack. Each flavor combines the ripest seasonal fruits with a touch of pure wildflower honey. Lip-smacking good and a must-try for all "yoghurt" lovers. Special includes Lil Tub 4.5 oz.-size only.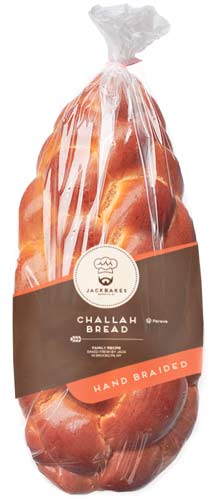 Jack Bakes Challah & Rolls
SALE: $2.00 OFF
Reg. $6.99 each / 13-16 oz.
Made using an age-old family recipe, this traditional hand-braided challah is simply superb! Moist, delicious and made with kosher, non-dairy, and non-GMO ingredients. Perfect for Shabbos, it also makes fantastic French toast and sandwiches! Special includes challah, raisin challah, and challah rolls.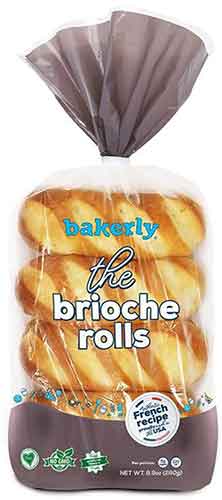 Bakerly Brioche & Crêpes
SALE: $1.00 OFF
Reg. $3.99 - $6.99 / 6.78 – 17.64 oz.
Bakerly is on a mission to bring traditional French pastries into households across America—and we'd say they're doing a pretty good job of it! These delightful treats are non-GMO and free of any preservatives, artificial flavoring or coloring. Special includes brioche, brioche rolls and buns, and crêpes.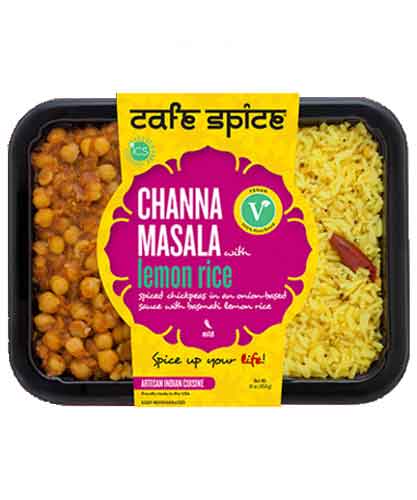 Café Spice Ready-to-Eat Meals
SALE: 2 FOR $10.00
Reg. $6.99 each / 16 oz.
Chef Hari Nayak brings you authentic and convenient restaurant-quality Indian food with his heat-and-serve Café Spice meals. Simply warm up in the microwave or on the stovetop and you'll have a delicious meal ready in a matter of seconds! Excludes vegetable bhajias.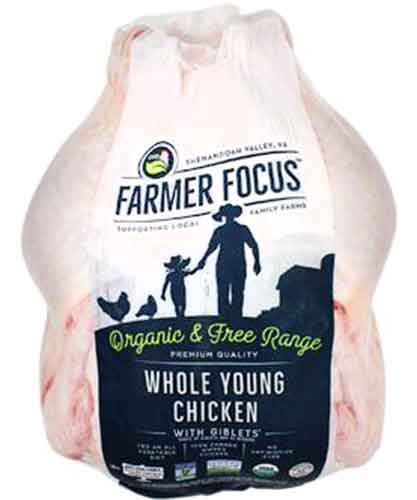 Farmer Focus Organic Whole Chickens
SALE: 80¢ OFF / lb
Reg. $4.29 / lb
Great-tasting, certified organic chicken from farmers that raise their own birds humanely and without the use of antibiotics, animal by-products, or GMOs. To learn more about the specific farmers behind this unique brand, find the farmer ID on your package.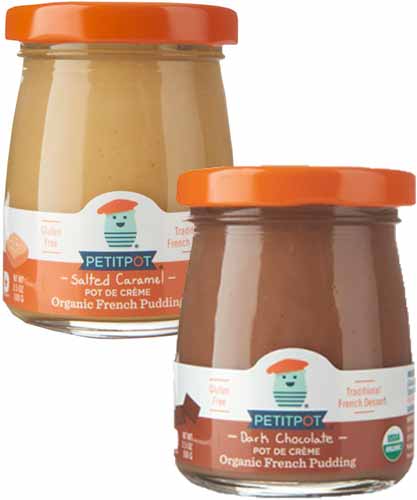 Petit Pot Pudding
SALE: 2 FOR $5.00
Reg. $2.99 each / 3.5 oz.
Pots de crème have been enjoyed in France for centuries, and now Petit Pot is making sure everyone can enjoy a taste of this ultra-creamy traditional custard, made with love in California. Truly the crème de la crème of bite-sized desserts. A staff favorite!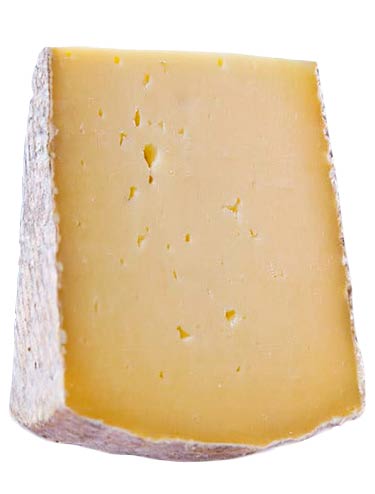 Goatlet by Consider Bardwell
SALE: $7.00 OFF / lb
Reg. $26.99 / lb
Made in Vermont from 20% raw goat's milk and 80% raw, grass-fed cow's milk, this award-winning semi-firm cheese is then aged 4-5 months in Brooklyn's own Crown Finish Caves. Its unique flavor includes notes of tangy yogurt and lemon cream pie. Animal Welfare Approved.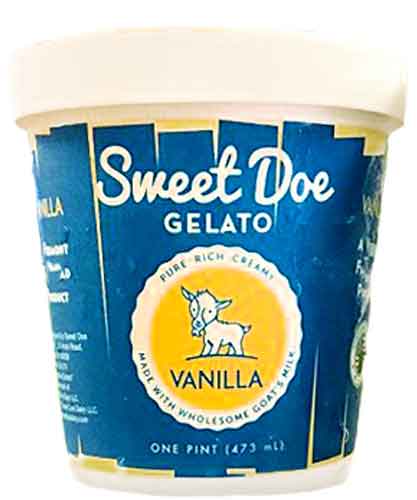 Sweet Doe Goat Milk Gelato
SALE: $2.00 OFF
Reg. $11.99 / pint
Vermont's first and only gelato made from premium farmstead goat milk. It has a delicious velvety, dense texture due to its slow churning process and is made with whole milk instead of cream, making it a healthier and even more flavorful alternative to ice cream.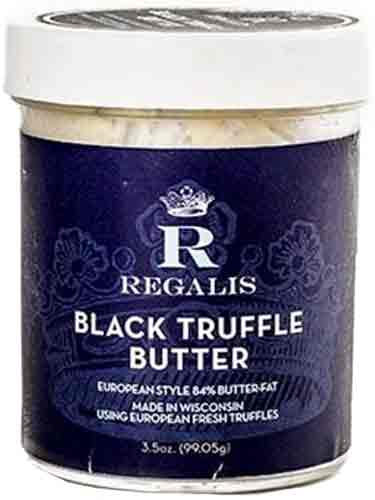 Regalis Black Truffle Butter
SALE: $1.50 OFF
Reg. $10.99 / 4 oz.
This small-batch, Wisconsin-made truffle butter is a rich and a luxurious blend of 84% butter fat, studded with black truffles from Abruzzo, Italy. It's a top seller to Michelin-starred restaurants nationwide, and guaranteed to impress any palate.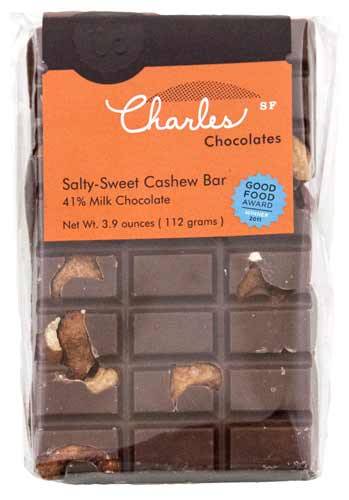 Charles Chocolates
SALE: $2.00 OFF
Reg. $7.99 / 3.5 oz
Guided by a desire to make great chocolate with only the finest ingredients, San Francisco's Charles Chocolates is one of the most acclaimed lines of small-batch, artisan chocolate in the country. Take advantage of this deal and try each unique flavor!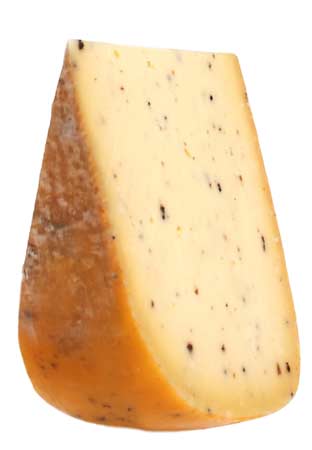 Marieke Truffle Gouda
SALE: $2.00 OFF / lb
Reg. $19.99 / lb
Handcrafted by award-winning cheesemaker Marieke Penterman. Made in Wisconsin from premium raw cow's milk from her own family farm and studded with truffle shavings for a delicately rich, earthy flavor. Aged for 18 months. The perfect holiday indulgence for cheese lovers!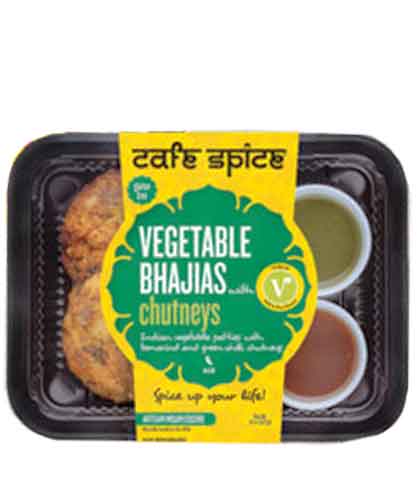 Café Spice Vegetable Bhajias
SALE: $1.50 OFF
Reg. $4.99 / 16 oz.
Popular Indian comfort food that's ready to eat in just minutes. These scrumptious potato fritters are handmade with traditional spices, and are vegan, gluten-free, and come with delicious tamarind and green chili chutneys for dipping!