We change our specials every two weeks, with great values on exciting new products as well as deals on many of your favorite brands.
Make sure to follow us on Facebook, Twitter, and Instagram or join our mailing list for the latest news and updates.
SPECIALS GOOD THROUGH 3/29/23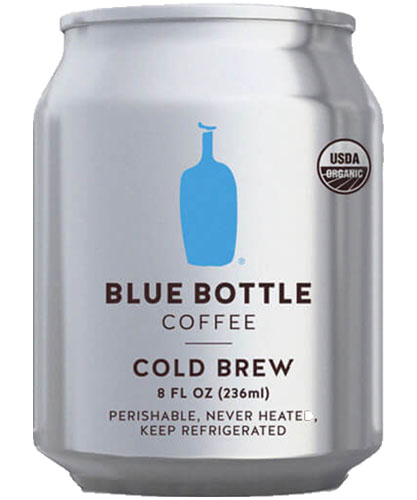 Blue Bottle Coffee Cold Brew
SALE: $1.00 OFF
Reg: $3.99 / 8 oz.
A bright, refreshing cold brew coffee packed with flavors of dense chocolate in a ready-to-roam can. This delightful cold brew has never been heated and provides the energy punch you crave in the morning. Certified Organic by California Certified Organic Farmers and the USDA.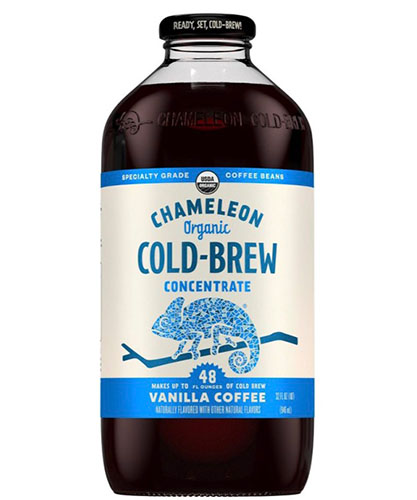 Chameleon Cold-Brew Coffee Concentrate
SALE: $2.00 OFF
Reg. $12.99 / 32 oz.
Unapologetically bold and undeniably delicious. Specialty-grade beans brewed especially for those who love the flavor of a robust black coffee—expertly crafted to meet your taste, whether you cut it with water or add a splash of your favorite creamer.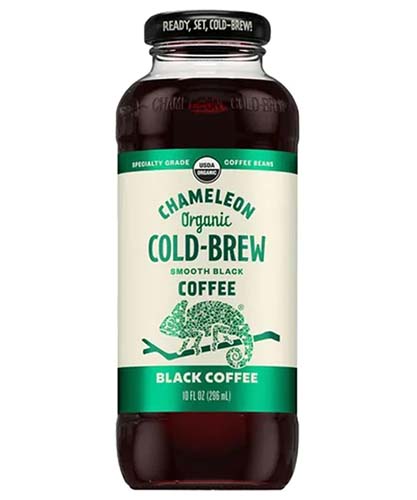 Chameleon Cold-Brew On-the-Go Coffee
SALE: $1.00 OFF 
Reg. $3.99 / 10 oz.
Grab the roast that started it all — Austin's Original Cold Brew—meticulously brewed and easily enjoyed. The bold, smooth taste of Chameleon's flagship cold brew is perfect for any time of day. Made from sustainably sourced, certified organic beans and ready to drink with a pop o' the top.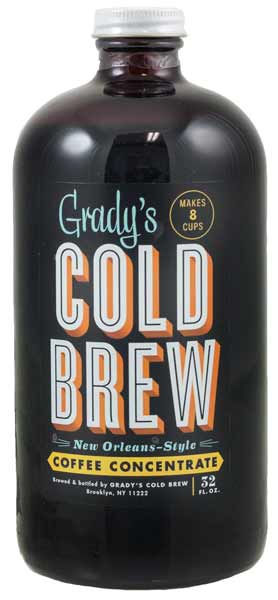 Grady's Cold Brew Concentrate
SALE: $2.00 OFF
Reg. $14.99 / 32 oz.
Cool off with this smooth, intensely flavored New Orleans-style cold-brew coffee—it truly makes the perfect iced coffee! Brewed with chicory and spices right in the Bronx for a rich, fruity flavor. Special includes all flavors.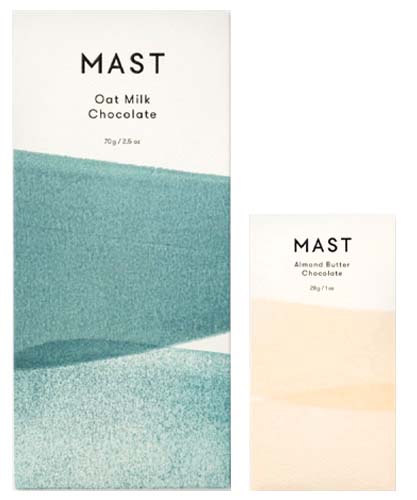 Mast Chocolate
SALE: 2 FOR $5.00 (1 oz.) - $1.50 OFF (2.5 oz.)
Reg. $3.49 each (1 oz.) / $6.99 (2.5 oz.)
Handcrafted in-house with cocoa beans that are lightly roasted and stone-milled in small batches. The Brooklyn-based chocolate company ethically sources ingredients like organic cacao directly from family farmers who are paid beyond Fair Trade Premiums.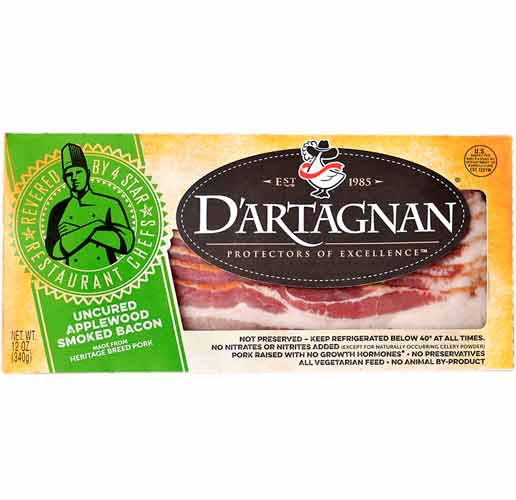 D'Artagnan Applewood Smoked Bacon
SALE: $1.00 OFF
Reg. $10.99 / 12 oz.
They say everything is better with bacon, and that's certainly true when it comes to D'Artagnan's premium uncured, all-natural, heritage breed bacon. Its distinctively sweet smoky flavor will liven up almost any dish! Free Humanely raised and free of any added nitrates or nitrites.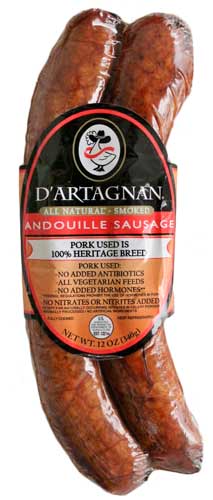 D'Artagnan Andouille Sausage
SALE: $1.50 OFF
Reg. $7.99 / 12 oz.
All-natural Cajun links handmade in small batches from antibiotic-free, humanely raised heritage pork. Free from any artificial additives, as well as nitrates and nitrites. Fully cooked and ready to eat, simply toss them on the grill or heat up in a pan for a dose of spicy heat.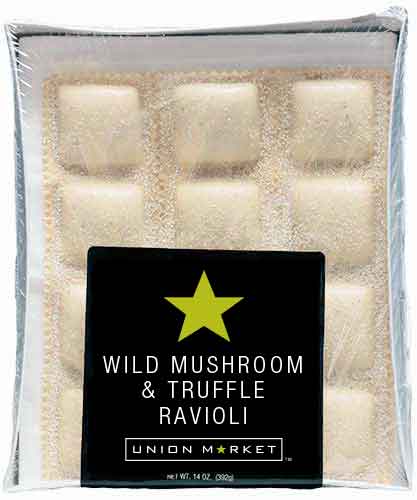 Union Market Wild Mushroom & Truffle Ravioli
SALE: $2.00 OFF
Reg. $11.99 / 13 oz.
Sautéed wild mushrooms and a drizzle of truffle oil combine to create a tender, earthy delight. This exotic version of our ravioli offers lots of flavor with its generous filling inside a delicious fresh pasta shell made from the finest extra fancy durum semolina flour.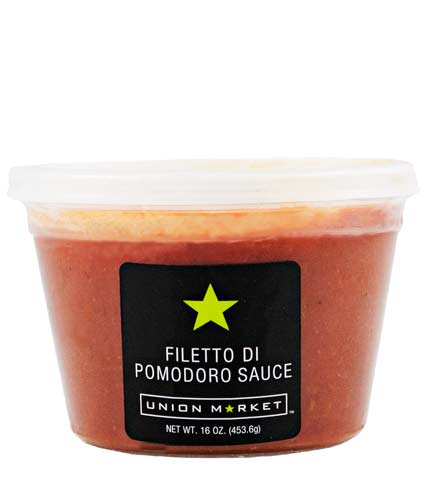 Union Market Filetto di Pomodoro Sauce
SALE: $1.00 OFF
Reg. $6.99 / 16 oz.
This simple, locally made tomato sauce combines the freshest tomatoes possible with onion and sweet basil for a light sauce that goes great with pasta but pairs just as well with grilled fish. Simply heat and serve—perfect for a quick dinner!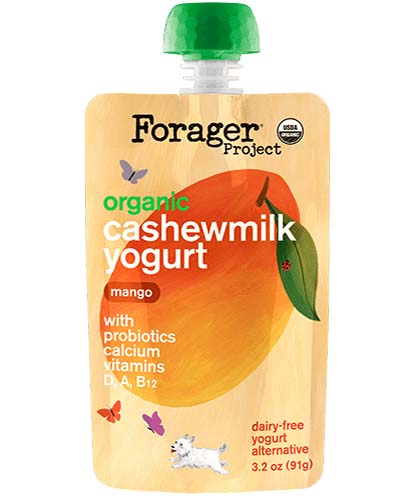 Forager Project Kids Cashewmilk Yogurt
Sale: 2 FOR $3.00
Reg. $2.29 each / 3.2 oz.
Packed with probiotics, calcium, and essential vitamins D, A & B12, Forager Project's kid's line of 100% vegan yogurt comes in pouches that allow families (even those with strict dietary restrictions) to take organic on the go. Available in all sorts of fruity flavors.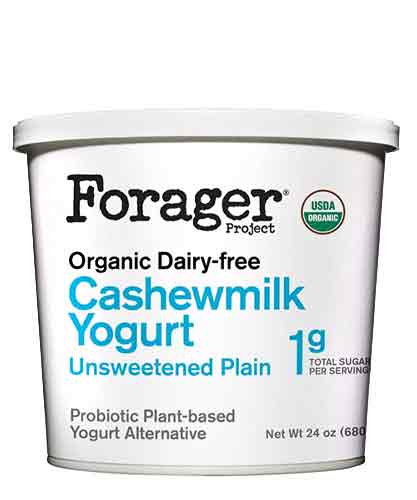 Forager Project Dairy-Free Yogurt
Sale: $1.00 OFF
Reg. $6.99 - $7.49 / 24 oz.
Forager Project's cashew-based yogurt is a creamy, decadent alternative to dairy-based yogurt. We love their sumptuous texture and fruity flavors. Organic, vegan, and packed with live probiotic cultures.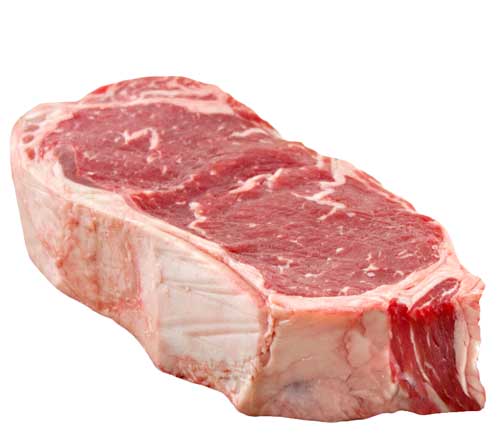 Grass-Fed Boneless NY Strip Steak
SALE: $4.00 OFF / lb
Reg. $24.99 / lb
Delicious, nutritious NY strip steak from grass-fed, grass-finished cows humanely raised in the Finger Lakes region of NY State on Autumn's Harvest Farm, a sustainable, family-run farm. Grass-fed certified and animal welfare certified.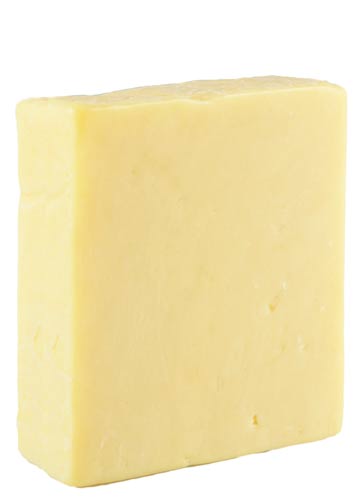 Dubliner Cheddar
SALE: $2.00 OFF / lb
Reg. $13.99 / lb
A robust aged cow's milk cheese with a bit of a hard texture similar to a Cheddar. In one bite, you can taste the diversity of flavors – from nutty to sharp to sweet – that can only come from a natural cheese made from the milk of grass-fed cows. Serve alongside a full-bodied wine or simply melt between a few slices of crusty brown bread.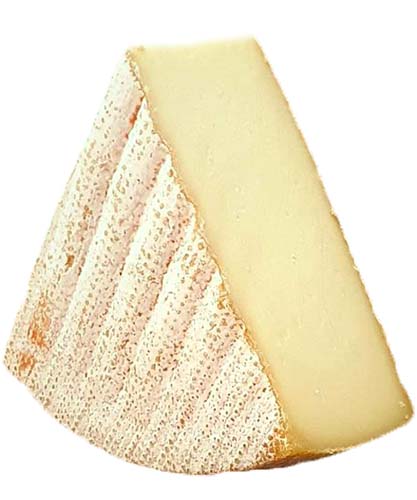 St. Nectaire Cheese
Sale: $2.00 OFF / lb
Reg. $12.99 / lb
Smooth, buttery, soft-textured monastery cheese aged for at least two months with a mild and fruity flavor. Made using traditional methods from milk taken from cows that graze outside on mountain grasses peppered with wildflowers.