We change our specials every two weeks, with great values on exciting new products as well as deals on many of your favorite brands.
Make sure to follow us on Facebook, Twitter, and Instagram or join our mailing list for the latest news and updates.
SPECIALS GOOD THROUGH 6/3/20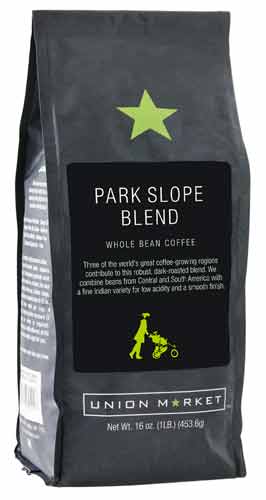 Union Market Park Slope Blend Coffee
SALE: $2.00 OFF
Reg. $10.99 / 16 oz.
Beans from some of the world's greatest coffee-growing regions come together to create this robust, dark-roasted blend. Smooth and low acidity, with hints of dark chocolate. Custom-blended and locally roasted. Includes ground, beans and decaf.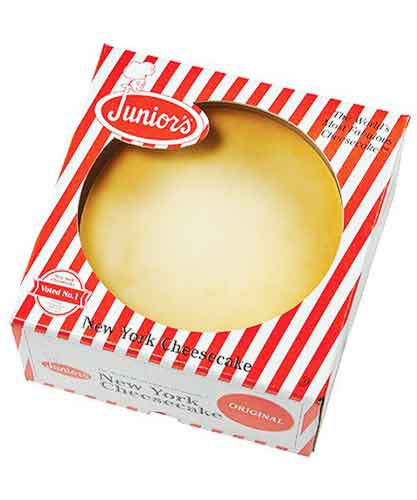 Junior's Cheesecake
SALE: $2.00 OFF
Reg. $17.99 / 6-inch cakes
If ever there was a Brooklyn classic, this is it! For decades this cheesecake has delighted our borough with its rich, indulgent flavor. It's dense, creamy, and justifiably famous. We tip our hat to this quintessential New York-style cheesecake.6-inch cheesecakes only, excludes mini cheesecakes.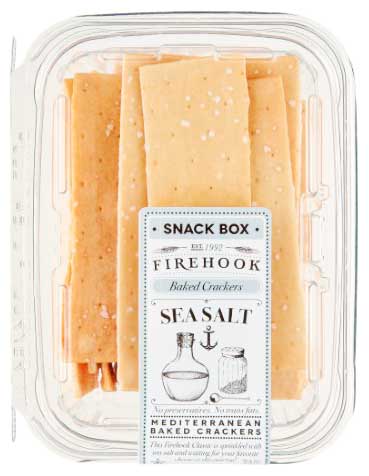 Firehook Baked Crackers
SALE: $1.00 OFF
Reg. $5.99 / 5.5 oz.
Mediterranean-inspired crackers from one of Virginia's most lauded bakeries. These are made from just a handful of the highest quality ingredients, all baked to crisp, crunchy perfection pairs effortlessly with your favorite cheeses, dips, and spreads.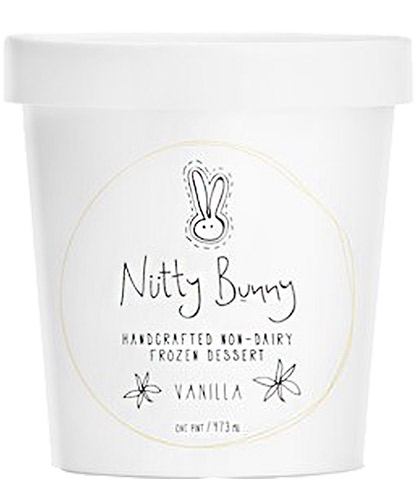 Nutty Bunny Vegan Ice Cream
SALE: $2.00 OFF
Reg. $10.99 / pint
This incredibly delicious, organic, vegan "ice cream" is locally made and filled with nutrient-dense, whole-food ingredients like cashews, coconut milk, almond milk, pure cacao, and maple syrup. Paleo-friendly, dairy-free, soy-free, non-GMO, and naturally gluten-free.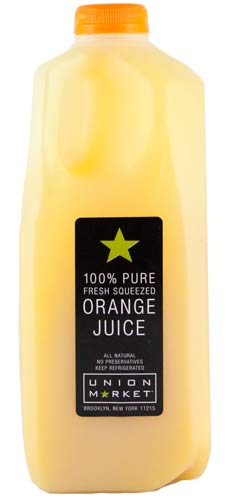 Union Market Fresh Squeezed Orange Juice
SALE: $1.00 OFF
Reg. $6.99 / 64 oz.
From tree to bottle to store in just a couple of days! Our fresh-squeezed orange juice is made with only the finest fruit available, nothing ever added or taken away. Simple, pure Florida-in-a-glass. Special includes half-gallon size only.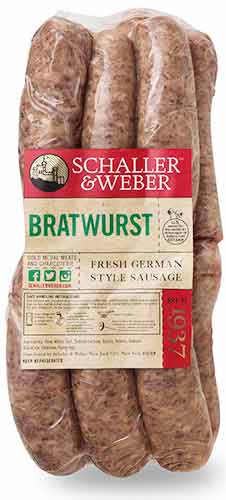 Schaller & Weber Bratwurst
SALE: $2.00 OFF
Reg. $7.99 / 12 oz.
Since 1937, New Yorkers have enjoyed these traditional German sausages made from European-style family recipes. The robust flavor and juicy snap of every sausage is proof that S&W has stayed true to their roots! Perfect for pan-searing or grilling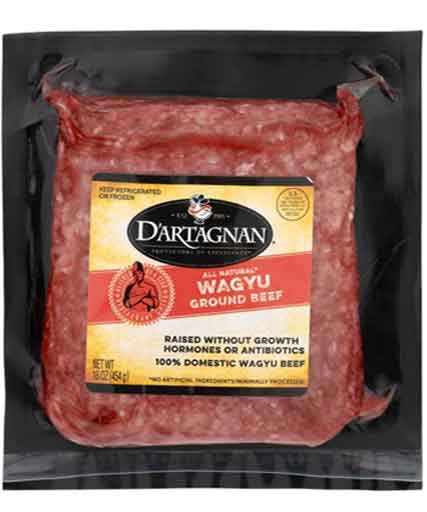 D'Artagnan Ground Wagyu Beef
SALE: $1.50 OFF
Reg. $9.99 / 16 oz.
Authentic Japanese Wagyu stock that's born and raised in the U.S. under strict care to ensure superior marbling and flavor. Its incomparably rich taste and its tender, juicy texture makes for a truly extraordinary burger. Free of antibiotics and added hormones, and the perfect way to celebrate Memorial Day!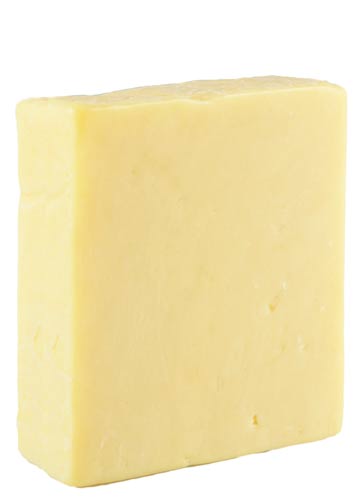 Grafton Village 2 Year Aged Cheddar
SALE: $2.00 OFF / lb
Reg. $11.99 / lb
Grafton's flagship cheddar is made with raw cow's milk and aged for two full years to achieve its signature flavor and firm-yet-creamy texture. It hits all the notes of a classic profile of New England cheddar: mature, buttery, bold, tangy, and nutty at all once.