We change our specials every two weeks, with great values on exciting new products as well as deals on many of your favorite brands.
Make sure to follow us on Facebook, Twitter, and Instagram or join our mailing list for the latest news and updates.
SPECIALS GOOD THROUGH 8/4/21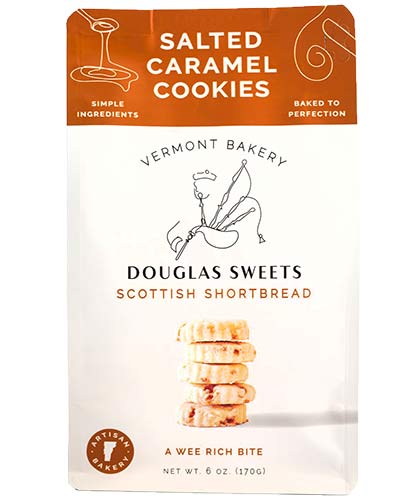 Douglas Sweets Shortbread Cookies
SALE: $1.50 OFF
Reg. $7.49 / 6 oz.
New to our shelves, coming from a 100% women-owned and family-owned company, Douglas Sweets focuses on making high-quality shortbread from their original family recipe. Made in Vermont using the best local ingredients available, they build on their traditional recipe to create unique flavors by adding zest, chocolate, and other unique flairs.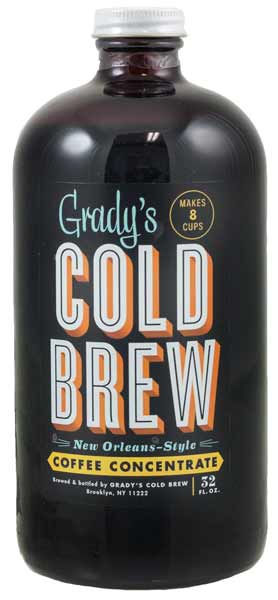 Grady's Cold Brew
SALE: $1.50 OFF (16 oz.) / $2.00 OFF (32 oz.)
Reg. $6.49 (16 oz.) / $11.99 (32 oz.)
Smooth, intensely flavored New Orleans-style cold-brew coffee that makes the perfect iced coffee! Brewed with chicory and spices right in the Bronx for a rich, fruity flavor. Special includes all flavors.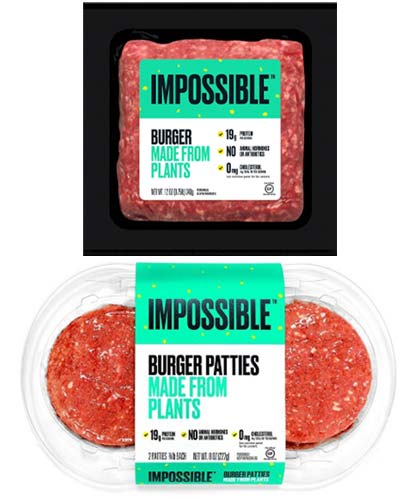 Impossible Ground Burger & Patties
SALE: $1.00 OFF
Reg. $6.99 (8 oz. patties) / $8.99 (12 oz. ground)
If you love the taste of meat, then you're going to love the taste of this plant-based ground burger. It has the same amount of protein as 80/20 ground beef and absolutely no cholesterol or antibiotics. Anything you can make with ground beef you can make with this eco-friendly meat substitute.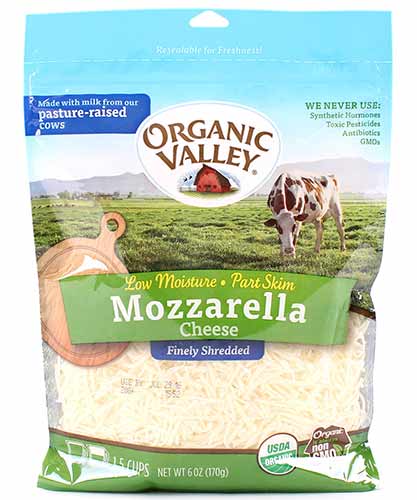 Organic Valley Shredded Cheese
SALE: $1.00 OFF
Reg. $5.49 / 6 oz.
Award-winning cheese, made with the organic cultured milk of pasture-raised cows, has absolutely no antibiotics, synthetic hormones, or toxic pesticides. So whether you're sprinkling it on eggs, melting it on pizza, or just enjoying our cheese on its own, we think you'll be able to taste the extra goodness that comes from using top-quality milk. Special excludes Stringles.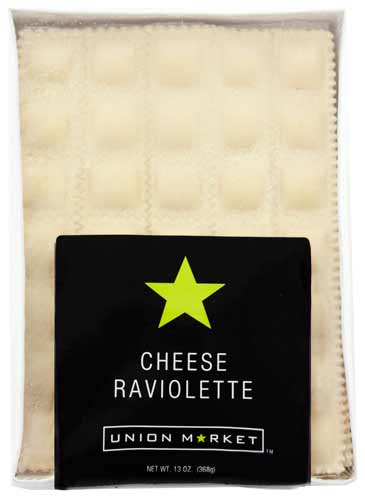 Union Market Cheese Raviolette
SALE: $1.30 OFF
Reg. $6.29 / 13 oz.
A sensational special on every kid's favorite mini-version of our ravioli! Filled with ricotta and Romano cheeses, this cooks up in deliciously in mere minutes. Grab a box or two for the freezer and save big!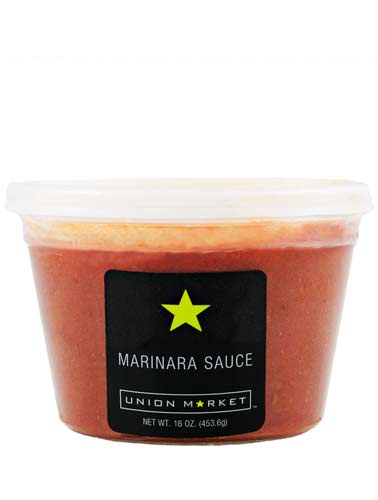 Union Market Fresh Marinara Sauce
SALE: $1.00 OFF
Reg. $5.99 / 16 oz.
Our delicious marinara is made with fresh tomatoes, garlic, and basil. Its bright, vibrant, zesty flavor is just like homemade sauce but without the hassle! Use it to make pizza, pasta, lasagna, eggplant parmigiana, and other classic Italian dishes.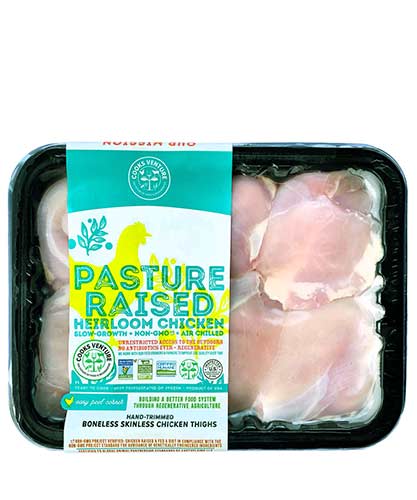 Cooks Venture Chicken Thighs
SALE: $1.25 OFF / lb
Reg. $8.99 / lb
Flavorful and tender dark meat—these thighs are great fried, roasted, or grilled. Because of the chickens' pasture access and pedigree, they grow to be stronger and more flavorful than modern conventional breeds. Non-GMO, raised without antibiotics and air-chilled to ensure better texture and flavor.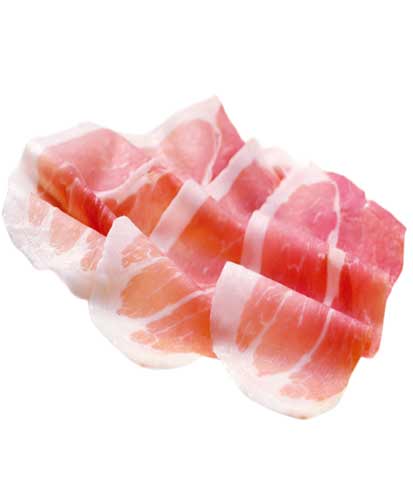 Principe Prosciutto San Daniele
SALE: $8.00 OFF / lb
Reg. $29.99 / lb
Imported from the hills surrounding the town of San Daniele in Northern Italy, this prosciutto is famous for its aromatic and delicately sweet flavor. Savor it alongside bread, melon, or figs and a glass of Riesling.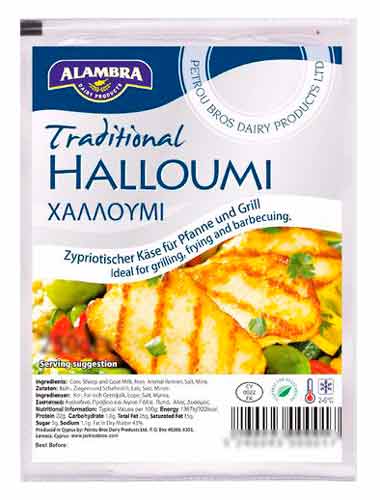 Alambra Traditional Halloumi
SALE: $2.00 OFF / lb
Reg. $18.99 / lb
A wonderfully versatile brined cheese from Cyprus, where it's traditionally grilled or pan-fried and then served warm as an appetizer or in a salad. Its salty flavor and springy texture pairs well with melon, peaches, or fresh tomatoes. Made with pasteurized sheep and goat's milk.