We change our specials every two weeks, with great values on exciting new products as well as deals on many of your favorite brands.
Make sure to follow us on Facebook, Twitter, and Instagram or join our mailing list for the latest news and updates.
SPECIALS GOOD THROUGH 4/14/21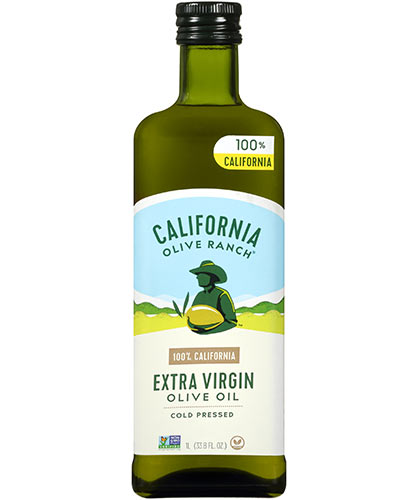 California Olive Branch Extra Virgin Olive Oil
SALE: $3.00 OFF
Reg. $13.99 / 16.9 oz.
Oil pressed from olives grown exclusively in California! A staple in your kitchen, this extra virgin olive oil is well-rounded and versatile, with floral notes that accompany notes of fresh herbs, fruit, and green grass. We recommend it for virtually any application- marinades, sautéing, grilling, and even baking!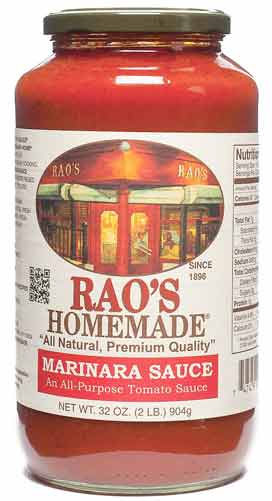 Rao's Pasta Sauce
SALE: $1.50 OFF
Reg. $8.49 - $9.99 / 15 – 24 oz.
Award-winning gourmet pasta sauces made from the freshest ingredients in an array of flavors, all developed by NYC's own Rao family. Delicious with pasta, in lasagna, or on top of veggies. Special excludes pizza sauce.

Volvic Water
SALE: 2 FOR $4.00
Reg. $2.49 each / 33.8 oz.
Pristine water from an ancient volcanic aquifer in central France that's naturally filtered through mineral-rich layers of rock. Carefully managed and tested regularly to ensure ecological integrity at the source, this is no ordinary bottled water! Special includes 33.8 oz sizes only.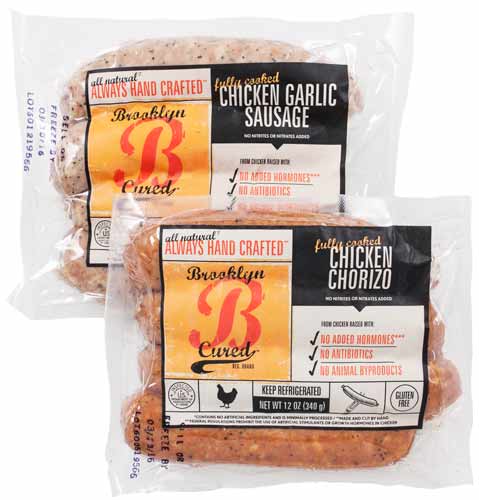 Brooklyn Cured Sausage
SALE: $2.00 OFF
Reg. $8.99 – 10.99 / 9 – 12 oz.
These Brooklyn-made sausages are crafted entirely by hand with pastured, antibiotic-free meat and are completely nitrate-free. Their Duck Fennel Sausage, classic pork Breakfast Links, and Chicken Garlic Sausage are some of our favorites!

Califia Farms Barista Blends
SALE: 2 FOR $7.00
Reg. $4.99 each / 32 oz.
Wholesome goodness from the San Joaquin Valley! These dairy-free barista blends have a creamy, full-bodied texture that steams up beautifully for the perfect cup of coffee. Non-GMO, vegan, and free of soy, gluten, gums, or stabilizers.
Van Leeuwen Ice Cream
SALE: $2.00 OF
Reg. $7.99 / 14 oz.
Made from scratch in Greenpoint, Brooklyn, and available in both classic flavors and various vegan options. Van Leeuwen uses only top-quality ingredients like Tahitian vanilla beans, Sicilian pistachios, organic cane sugar, and housemade cashew milk in their rich, decadent ice creams.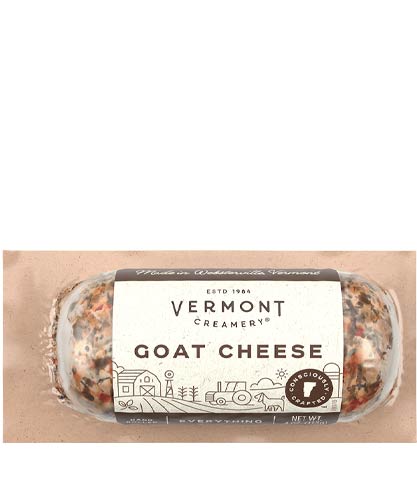 Vermont Creamery Goat Cheese Logs
SALE: $1.00 OFF
Reg. $4.99 each / 8 oz.
This award-winning fresh goat cheese is distinguished by its fresh taste, mild flavor, and smooth texture. Each log is hand-rolled in a blend of high-quality spices, fragrant herbs, or fruit. Crumble it on salads, serve it on a cheeseboard, or spread it on a slice of rustic bread.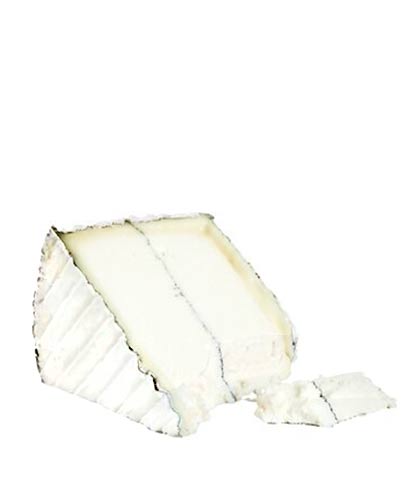 Cypress Grove Humboldt Fog
SALE: $5.00 OFF / lb
Reg. $24.99 / lb
An American original! This soft-ripened goat cheese from Humboldt County, California, has a distinctive ribbon of vegetable ash and a citrusy, floral flavor with notes of buttermilk. Pairs well with tart apples, prosciutto, sparkling wine, and Marcona almonds.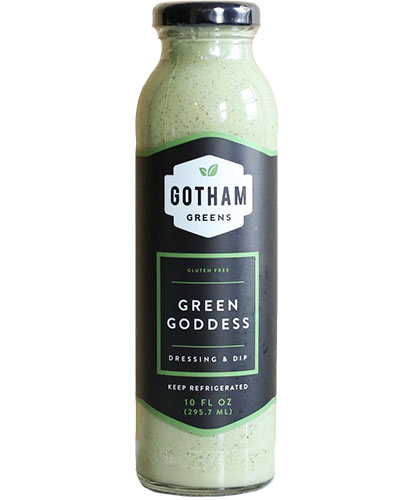 Gotham Greens Salad Dressing
SALE: $1.50 OFF
Reg. $7.99 / 10 oz.
Made from freshly harvested ingredients grown in urban greenhouse farms in NYC, these dressings and dips are farm fresh and minimally processed. Fresh, uncooked, and never heated to preserve flavor and nutritional value. Enjoy them as dressings, vinaigrettes, or delicious dips!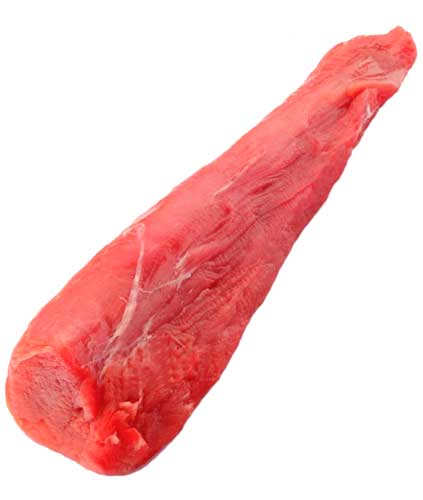 Leidy's Pork Tenderloin
SALE: $2.00 OFF / lb
Reg. $9.99 / lb
Tender, juicy fresh pork that's perfect for a marinade, brine, or dry rub. Humanely raised without antibiotics or added hormones in eastern Pennsylvania and processed without any artificial ingredients or moisture enhancements for the best texture and flavor.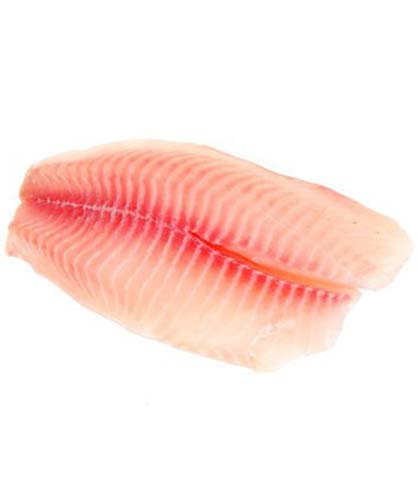 Tilapia Fillets
SALE: $2.00 OFF / lb
Reg. $9.99 / lb
Fresh, never frozen, these protein-rich fish are fed a vegetable-based diet. They contain no antibiotics, no additives, no polyphosphates, and no preservatives, so you can enjoy these versatile, mild fillets with peace of mind. Pan-sear or bake them for a simple and delicious spring dinner!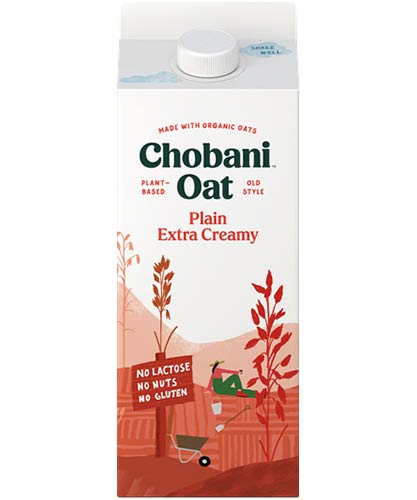 Chobani Non-Dairy Oat Milk
SALE: $1.00 OFF
Reg. $4.49 / 52 oz.
A rich and creamy oat-based beverage made with the goodness of organic, gluten-free oats. Its oaty, creamy, and pleasantly neutral flavor makes it the perfect addition to your coffee, smoothies, cereal, and much more.