We change our specials every two weeks, with great values on exciting new products as well as deals on many of your favorite brands. Make sure to follow us on Facebook, Twitter, and Instagram or join our mailing list for the latest news on in-store sales at all our locations.
SPECIALS GOOD THROUGH 11/28/19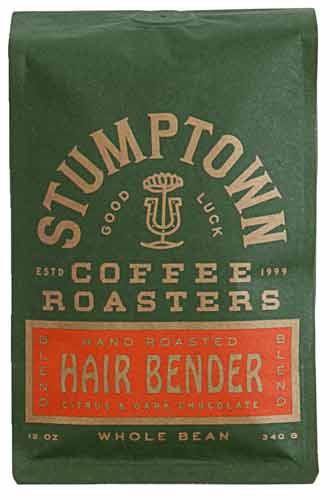 Stumptown Coffee
SALE: $2.00 OFF
Reg. $15.50 - $16.50 / 12 oz.
Rooted in the Pacific Northwest but roasted in Red Hook. Stumptown's impeccably sourced beans, strict attention to the intricacies of roasting, and Fair Trade practices all filter into one heck of a cup of joe. Stock up at a great price!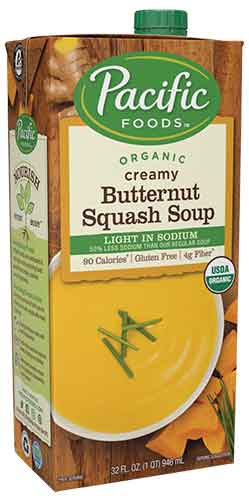 Pacific Organic Soup
SALE: $1.00 OFF
Reg. $4.49 - $4.99 / 17 - 32 oz.
These wholesome soups are made using traditional recipes and organic, whole-food ingredients. A quick and easy meal that doesn't sacrifice taste or nutrition. Stock up on all flavors of this pantry staple for Thanksgiving!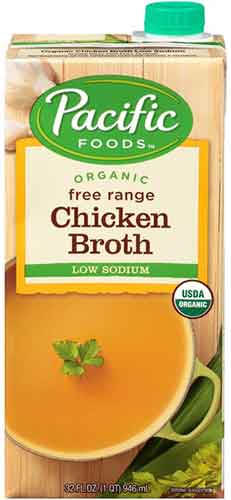 Pacific Organic Broth
SALE: 2 FOR $7.00
Reg. $4.49/ 32 oz.
Certified organic, beautifully seasoned, and ready to use, these give a flavorful start to soups, sauces, or gravy—though they're excellent on their own, too! Slow-cooked for maximum flavor and made without artificial preservative, additives, or flavor enhancers. Special excludes bone broth.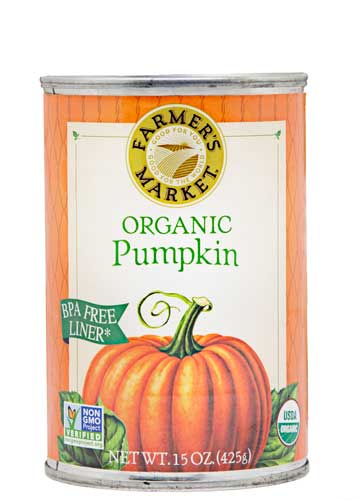 Farmer's Market Organic Squash Purées
Sale: 2 FOR $5.00
Reg. $2.99 - $3.49 / 15 – 16 oz.
Seasonal convenience that can't be beat! USDA-certified organic purées from Corvallis, Oregon, in BPA-free cans. Ideal for soups, pies, stews, and more! Try all varieties: sweet potato, butternut, pumpkin, and pumpkin pie mix. Special cartons as well as cans.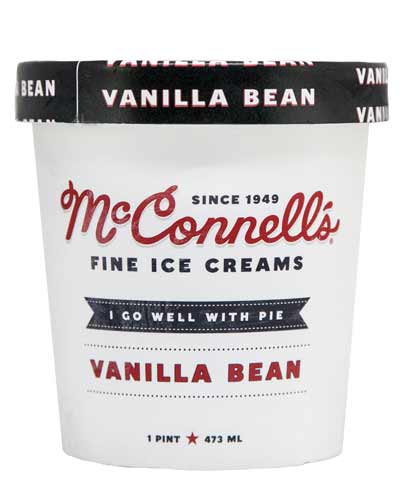 McConnell's Ice Cream
SALE: $3.00 OFF
Reg. $9.99 / pint
Small-batch ice creams made in the most responsible and sustainable way possible by a family-run operation in California. Available in a variety of fantastic flavors and made with grass-fed milk and cream, as well as locally and sustainably sourced fruits and nuts.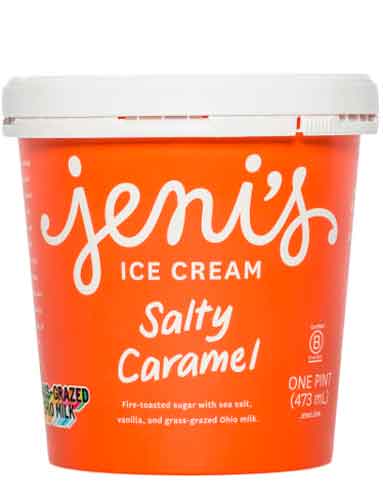 Jeni's Splendid Ice Cream & Frozen Yogurt
SALE: $2.00 OFF
Reg. $10.99 / pint
Rich, luscious frozen treats in outrageously delicious flavor combinations. Jeni's is handmade in Columbus, Ohio, with grass-fed milk from local family farms and top-quality ingredients sourced from a handpicked network of artisanal suppliers.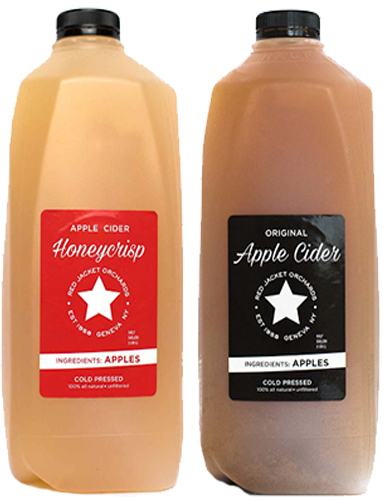 Red Jacket Orchards Original & Honeycrisp Apple Cider
SALE: 2 FOR $6.00 (Original) / 2 FOR $7.00 (Honeycrisp)
Reg. $3.99 each / 64 oz. (Original) / $4.49 each / 64 oz. (Honeycrisp)
Since the Nicholson family first started harvesting apples in the Finger Lakes generations ago, cider has been one of their specialties. They use the traditional rack-and-cloth method and a unique blend of apple varieties to make their premium, cold-pressed juices. 64 oz. bottles only.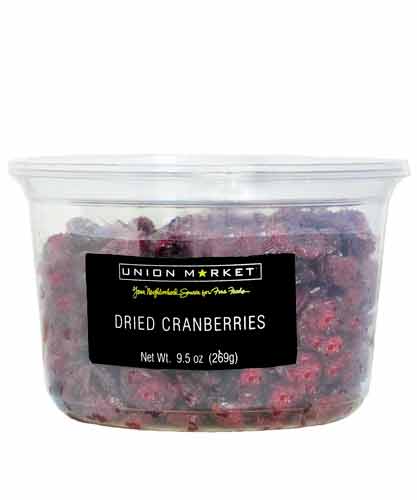 Union Market Dried Cranberries
SALE: $1.00 OFF
Reg. $3.99 each / 9.5 oz.
A Thanksgiving staple and one of our favorite flavors of the season! Perfect for adding to sauces, stuffing, baked goods, side dishes, and salads. If you're entertaining, we suggest baking them into scones or putting them in your fruit-and-nut party mix.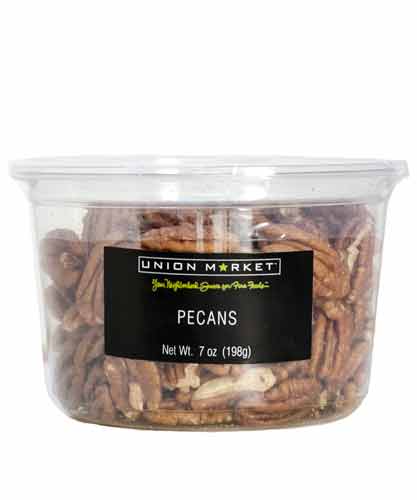 Union Market Raw Pecans
SALE: $1.00 OFF
Reg. $6.99 each / 7 oz.
Whether you toast them with rosemary for a classy hors d'oeuvre or add them to baked goods, pecans are always appreciated, especially around the holidays. Stock up today if you're planning on making homemade pecan pie!

San Pellegrino Sparkling Mineral Water
SALE: 3 FOR $5.00
Reg. $1.99 / 750 mL
Bottled at the source in the foothills of the Italian Alps since 1899 and naturally mineral-rich, San Pellegrino's lively bubbles and refreshing taste are a unique thirst-quenching experience. Its effervescence makes it the perfect complement to rich holiday meals.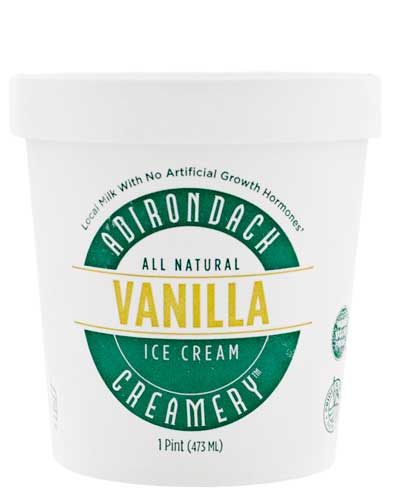 Adirondack Creamery Ice Cream
SALE: $1.50 OFF
Reg. $5.69 / pint
Local, artisanal ice cream that's handmade in small batches upstate. Adirondack Creamery is delivered to us fresh every week and is made with rBST-free milk and cream from local family farms. Try all of their wonderful flavors, from classic to seasonal to offbeat.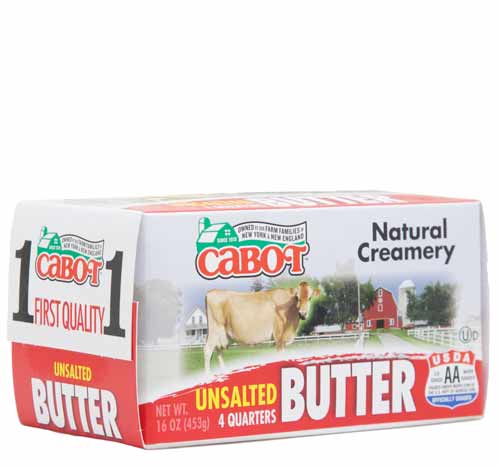 Cabot Creamery Butter
SALE: $1.00 OFF
REG. $5.99 / 16 oz.
As New England's largest dairy cooperative, Cabot is comprised of family farms that create wholesome and delicious products. Their butter is absolutely bursting with sweet, creamy flavor. Perfect for holiday baking and cooking! Salted and Unsalted.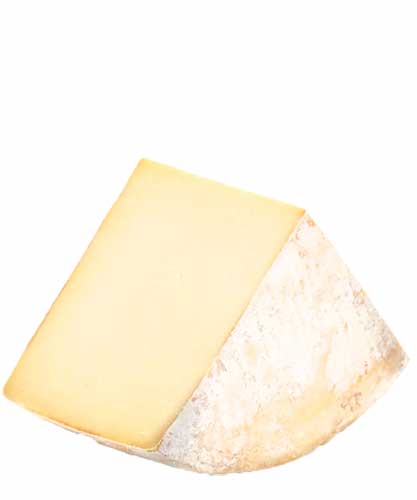 Cabot Clothbound Cheddar
Sale: $4.00 OFF / lb
Reg. $24.99 / lb
This award-winning Cabot Creamery cheddar is aged by Jasper Hill Farm for 10-15 months in their specially calibrated cellars. It has a crumbly texture, nutty aroma, and a deeply savory, slightly tangy flavor with a caramel sweetness to the finish. Pairs beautifully with sparkling cider, hoppy ale, or Cabernet Sauvignon.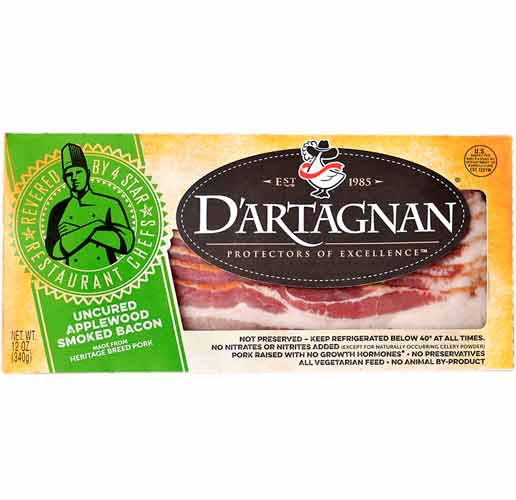 D'Artagnan Applewood Smoked Bacon
SALE: $2.00 OFF
Reg. $8.99 / 12 oz.
They say everything is better with bacon, and that's certainly true when it comes to D'Artagnan's premium uncured, all-natural, heritage breed bacon. Its distinctively sweet smoky flavor will liven up almost any dish! Free Humanely raised and free of any added nitrates or nitrites.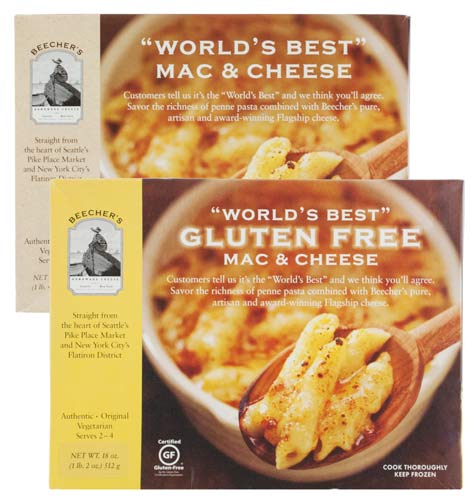 Beecher's Mac & Cheese
SALE: $3.00 OFF
Reg. $11.99 / 20 oz. (original) / $12.99 / 18 oz. (gluten-free)
We've been a fan of Beecher's for years, and their mac and cheese is no exception. Tender penne pasta is enrobed in a creamy sauce that's flavored with their signature Flagship cheddar—what's not to love? Both varieties bake up gooey and delicious every time.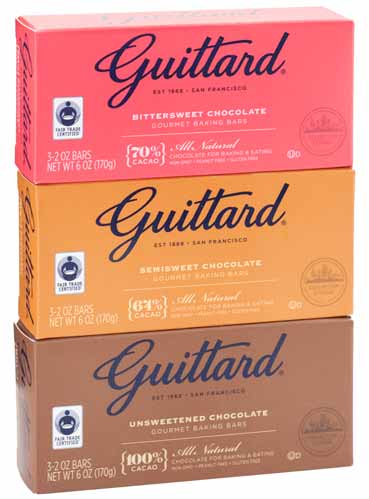 Guittard Chocolate Baking Bars
SALE: $1.70 OFF
Reg. $7.69 / 6 oz.
A luxurious addition to holiday treats, so stock up now! All natural, GMO-free, and made with the finest quality Fair Trade-certified cocoa. Available in Semisweet, Bittersweet, and Unsweetened.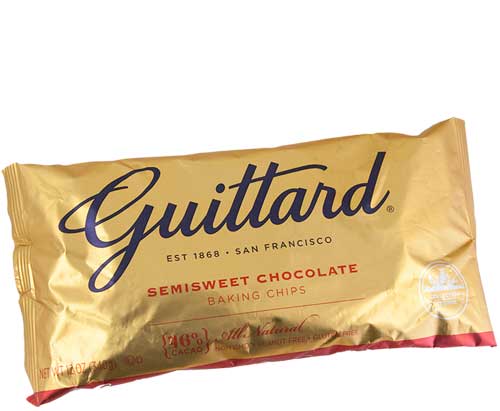 Guittard Chocolate Chips
SALE: $1.00 OFF
Reg. $4.99 - $6.99 / 11.5 – 12 oz
Made using traditional methods in small batches from the finest cocoa beans and often used by professional pastry chefs, these chips come in a variety of flavors so you'll be sure to find one that's just right for whatever you're baking. Special includes Akoma organic chocolate chips.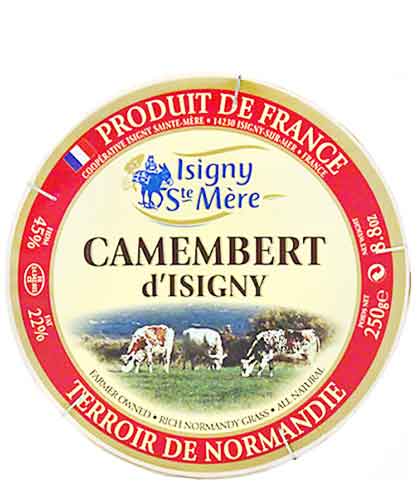 Isigny Camembert
SALE: $2.00 OFF
Reg. $9.99 / 8 oz.
This AOC-protected cheese is produced by the Isigny Saint- Mère cooperative using the milk from cows raised on the rich grasses of family-owned farms in Normandy. It's made using the traditional way, with raw milk, for a heady aroma and earthy flavor that offset its rich, creamy texture.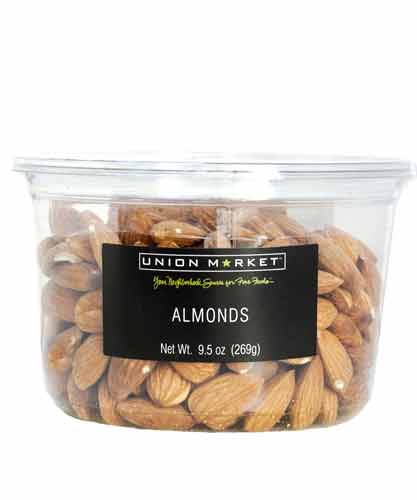 Union Market Sliced or Roasted Almonds
SALE: $1.00 OFF
Reg. $5.49 - $5.99 / 7 oz. – 9.5 oz.
Ideal for adding a crisp, nutty crunch to pastries, casseroles, sides, and salads during the holiday season. Special includes sliced, blanched almonds and roasted almonds (salted or unsalted). Special excludes slivered almonds, raw organic almonds, tamari almonds, honey roasted almonds, and chocolate-covered almonds.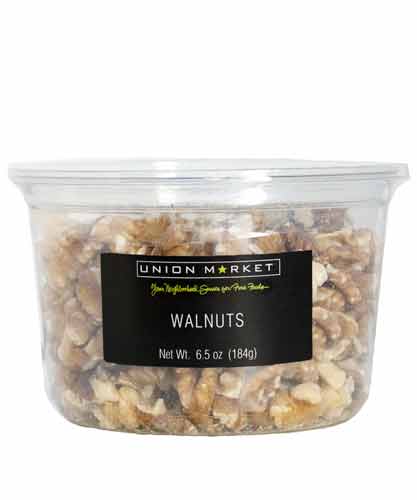 Union Market Raw Walnuts
SALE: $1.00 OFF
Reg. $4.49 / 6.5 oz.
One of the most versatile nuts out there, walnuts are delicious tossed in a salad, roasted with vegetables, on top of an ice cream sundae. We suggest keeping a bowl of walnuts and dried cranberries around for guests to snack on pre-Thanksgiving feast.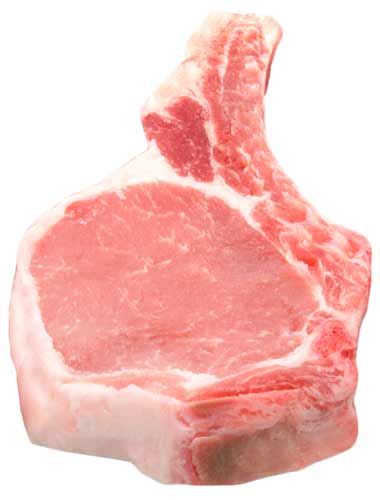 Berkshire Pork Chops
SALE: $2.00 / lb
Reg. $11.99 / lb
Beautifully marbled pork chops from humanely raised, heritage breed Berkshire hogs—a breed that's legendary for their tender texture and juicy flavor. Free of added hormones or antibiotics and available in two cuts: a Porterhouse chops or rib chops.

Q Drinks Soda & Mixers
SALE: $2.00 OFF
REG. $6.99 / 25.4 oz.
Some of the best carbonated mixers out there! Their bold, vibrant flavors and high-quality, non-GMO ingredients make for a superior cocktail. Best of all, these contain less sweeteners than conventional sodas. Special includes ginger ale, ginger beer, and tonic. Special includes 25.4 oz size only.