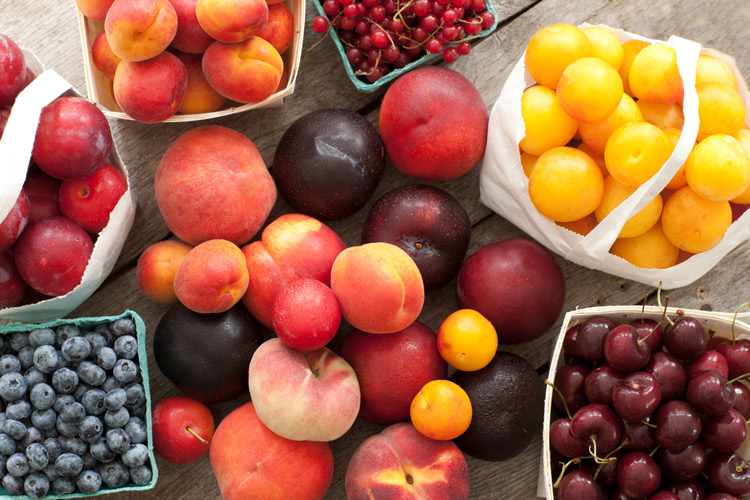 In-season produce is one of our favorite things about summertime, and we're excited to be getting lots of new, local fruit and vegetables delivered as the season continues to ramp up.
This weekend will mark the very first big, juicy Jersey tomatoes on our shelves and the first sweet corn from upstate New York, along with delicious Early Magic plums and fresh apricots from the Finger Lakes, as well as adorable miniature Fairy Tale eggplants.
We'll also continue to have sweet and sour cherries from our friends at Red Jacket Orchards, beautiful New Jersey blueberries, and an abundance of organic, local greens. And over the next few weeks, you can expect to see organic, local heirloom tomatoes from Hepworth Farms in the Hudson Valley.
We hope you're enjoying summer's bounty as much as we are, and if you need some inspiration for what to do with all that fresh produce, check out three of our simplest recipes for summer fruit.