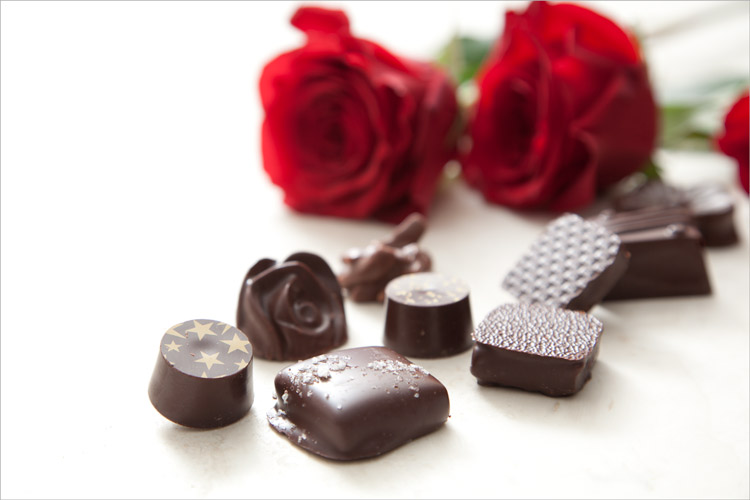 There's no better time to treat your loved ones (and yourself!) to decadent food than on Valentine's Day. Here at Union Market, we have indulgences galore to help you celebrate in style.
Of course, sweet treats are essential and we've got plenty of those, from beautiful locally made boxed chocolates by Nunu Chocolates and Jacques Torres to truffles and assorted candies by Lake Champlain Chocolate and Catskill Provisions. For our customers who prefer confections to candy, we'll have Valentine's Day-themed cakes, cupcakes, and petits fours from the area's best bakeries, including a twist on a local favorite—heart-shaped, chocolate-covered cheesecakes from Junior's.
If you're cooking at home this Valentine's Day, we recommend indulging in our fresh lobster tail or oysters, some sustainable caviar, and perhaps even a grass-fed steak or two. And for a dessert that's sure to impress, nothing beats our recipe for Chocolate-Hazelnut Panna Cotta.
However you're planning to celebrate Valentine's Day, don't forget to pick up one of our flower arrangements and a few of our chocolate-covered strawberries—available February 13-14 only, while supplies last.
Here's to love!