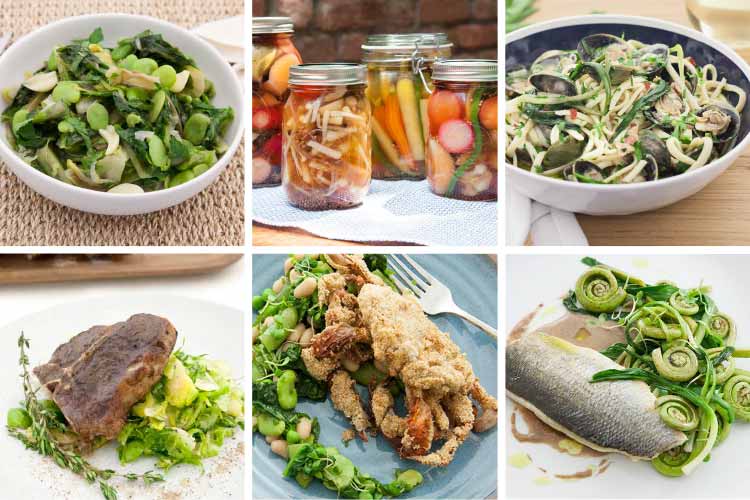 Here at Union Market, we're all about making the most of what's in season. In that spirit, we've gathered up some of our best recipes that feature the finest that spring has to offer—from ramps and fiddlehead ferns to soft shell crabs and spring lamb.
As the weather shifts from cool to warm and your cravings bounce between hearty and light, we've curated a selection of spring recipes to take advantage of the flavors and colors of the spring produce and seasonal seafood.
One of our favorite ways to preserve the bounty of spring vegetables is to pickle them. Our recipe for easy refrigerator pickles makes a fun project for the whole family, and it's a great way to use up any extra radishes, carrots, and ramps you may have leftover from another recipe.
Not sure how to prepare fiddlehead ferns, much less what to serve them with? Try our roasted branzino with fiddleheads, ramps, and burnt bread sauce. And if you're looking for a mouth-wateringly delicious, bright green side dish, our recipe for wilted lettuces with fresh fava beans will hit the spot.
Some of the other favorite springtime dishes we've chosen to highlight are crispy, buttermilk-fried soft shell crabs; lamb loin chops served with a shaved Brussels sprout salad; and linguine with ramps, cockles, and smoked bacon.
Bon appétit!
Wilted Lettuces with Fresh Fava Beans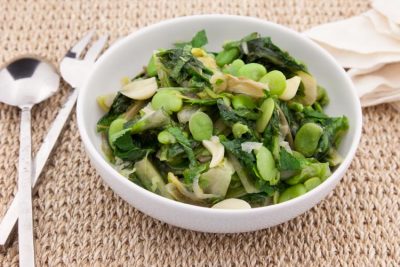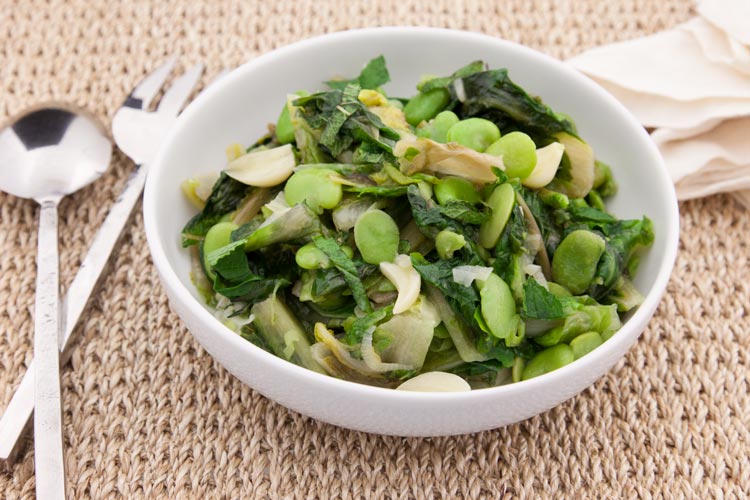 Linguine with Ramps, Cockles, Smoked Bacon and Breadcrumbs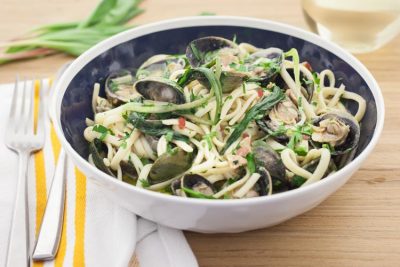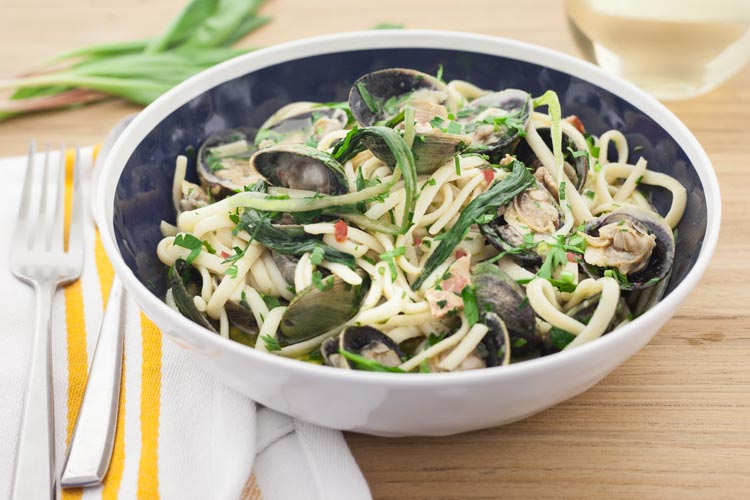 Roasted Branzino with Fiddleheads, Ramps and Burnt Bread Sauce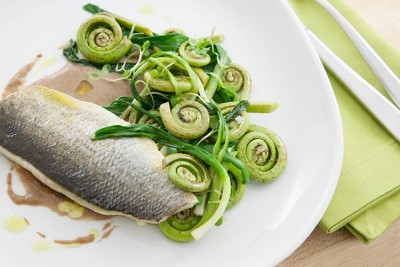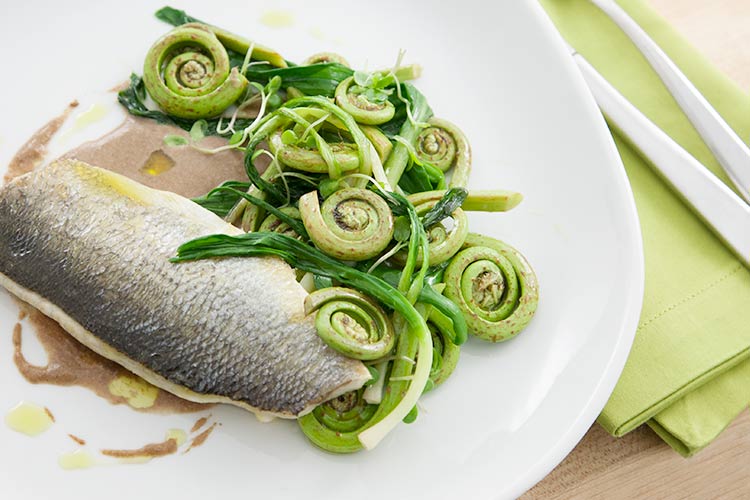 Lamb Loin Chops with Shaved Brussels Sprout Salad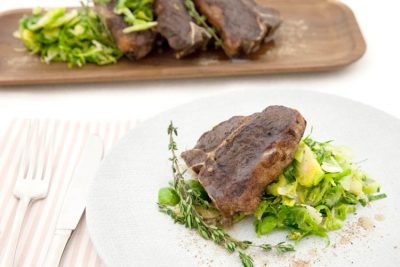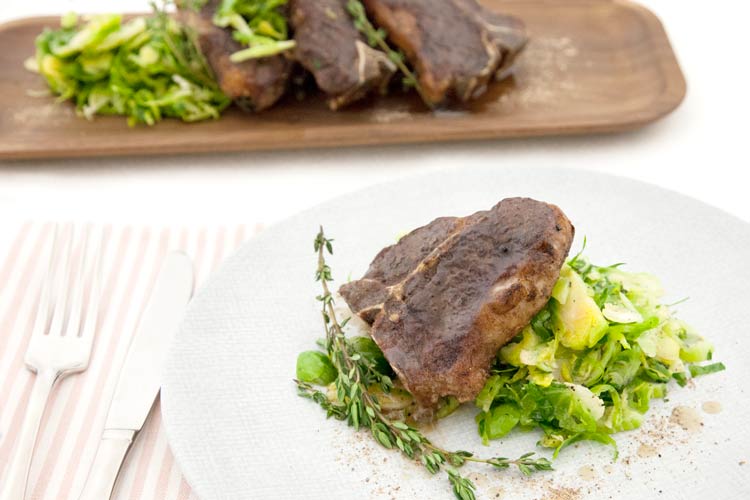 Pickled Spring Vegetables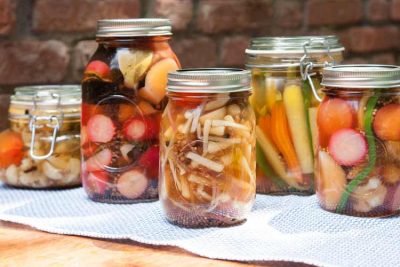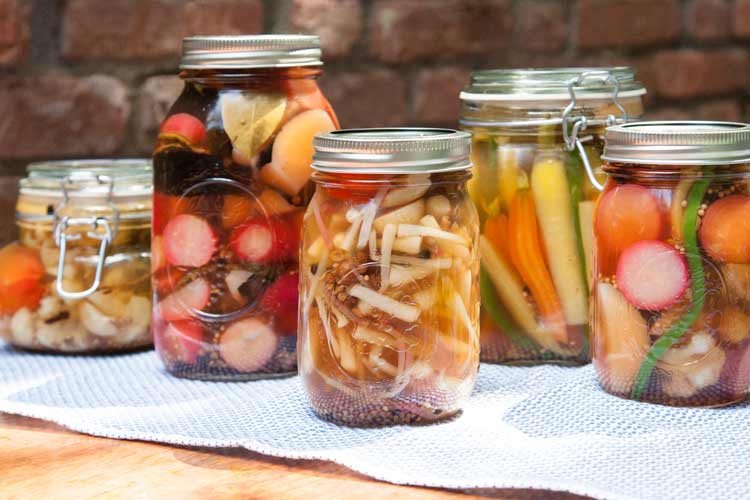 Crisp Soft Shell Crabs with Spring Salad