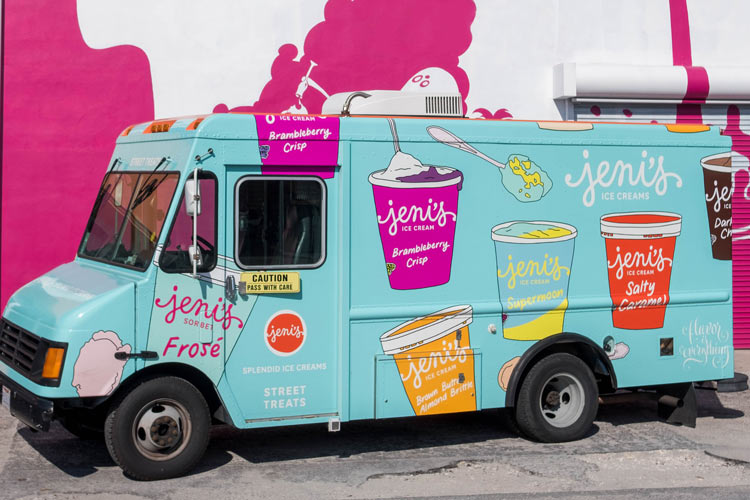 Kick off summer fun (and eating!) at our Summer Tasting Social this Saturday, June 23, 11am to 4pm, at our new Grand Army Plaza location. Stop by to say hello, check out our largest store in Brooklyn, enter to win a $150 gift card and discover something new by sampling some of the delicious local foods we feature in our stores.
Just look for the bright blue truck! We're thrilled to be the very first stop when Jeni's Splendid Ice Cream's Sweet Treats truck hits the streets of New York City for the first time in six years. Jeni's will be scooping ice cream from the truck, parked out in front of our store and packed with signature and seasonal flavors during our Summer Tasting Social. To celebrate, Jeni's pints will be on special for $2.00 off through July 4 in all of our store locations.
While you explore the store, be sure to sample these goodies on the Summer Tasting Social menu:
Baked NYC Granola
Five Acre Farms Milks and Kefir
Legally Addictive Foods Cookies (1-4pm)
Rawsome Treats (12-1pm)
Red Jacket Orchards Juices (currently on special for buy one, get one free)
Rosanjin Sushi's Spicy California Rolls & Salmon Avocado Rolls
Sohha Baba Ghanouj
Sugar Sweet Sunshine Pudding (2-4pm)
Table 87 Pizza (12-2pm)
Lioni Burrata
Union Market Black Rice and Shiitake Salad (2-4pm)
Union Market 1 Year Aged Vermont Cheddar
Union Market Chips and Guacamole
Hope to see you there!