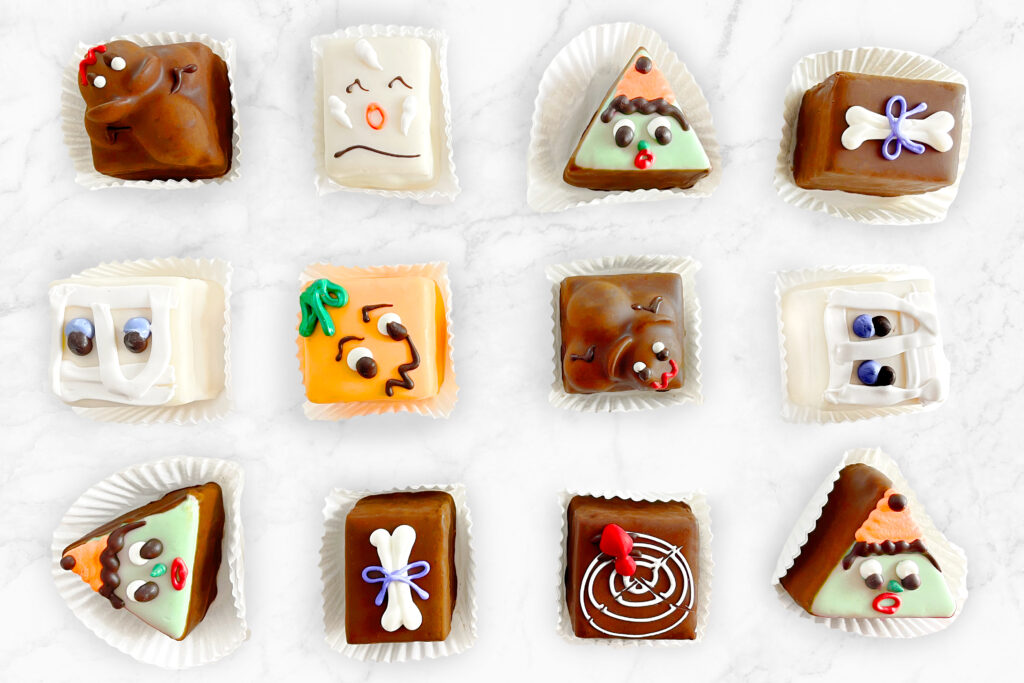 Trick-or-treating is right around the corner, and we have a feeling you've been pining for a treat!
But even treats can be tricky when it comes to spooky, harmful preservatives, artificial sweeteners, and high fructose corn syrup. Make your way to our doorstep and you'll steer clear of those scary and mysterious ingredients in your Halloween candy.
This year, Union Market is offering an array of yummy treats that will help you steer the kiddos away from preservatives, GMO's, artificial sweeteners, and high fructose corn syrup—because Halloween is spooky enough without mysterious ingredients!
Fill your front-door bowl with candies from Yum Earth, like their gummy fruits, chewy candy bites, or fruit-based lollipops, all of which are certified organic, non-GMO, and vegan and gluten-free. Chocolove is another great option. Their fall collection of individually wrapped premium Belgium chocolate bites come in flavors of peanut butter in dark chocolate or pumpkin spice in milk chocolate.
Our shelves are also stocked with allergy-friendly chocolates from Enjoy Life. These individually wrapped squares come in milk chocolate, dark chocolate, and crunch varieties—all made with rice milk and are free of gluten, nuts, dairy, soy, and other common allergens.
For a more classic treat, try our Lake Champlain Chocolates. You'll hope that no one rings the doorbell so you can enjoy an assortment of milk and dark chocolates, caramels, and truffles all to yourself.
We'll also be offering seasonal petit fours along with our usual variety of baked goods. These mini layer cakes are dressed up in their Halloween best, hand-decorated to grab attention at any Halloween party or gathering of ghouls, ghosts, and vampires.
Need we mention that our green and black Union Market reusable shopping bags are perfect for parceling up all these scrumptious sweets? Happy trick-or-treating!