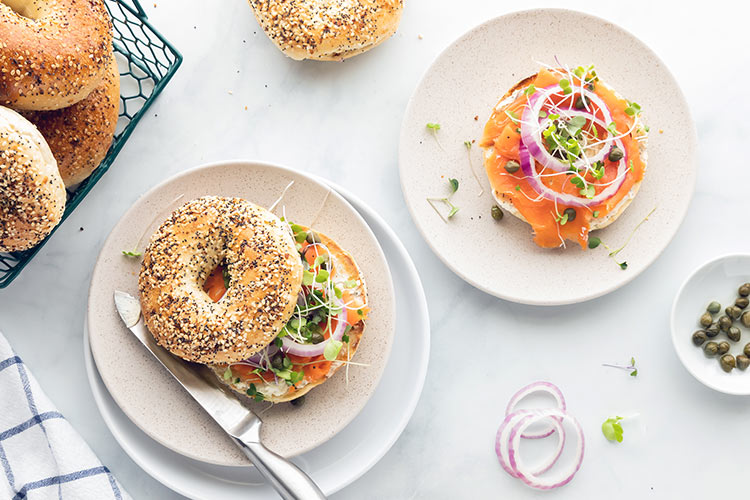 Observing Yom Kippur? We have everything you'll need to break your fast with a beautiful, satisfying spread that you can easily put together in advance. 
Stop by one of our stores to pick up some delicious, locally made bagels, delivered fresh every morning. You'll find them at the bakery counter in a variety of classic flavors. 
Naturally, we also have cream cheese, including tofu cream cheese, and our own Union Market brand smoked salmon, as well as our Union Market fresh-squeezed, never-pasteurized orange juice for a bright pick-me-up to go with your bagels and lox. 
And if you should feel the desire to try your hand at making your gravlax, why not try our recipe! This light, refreshing Nordic take on lox has just a hint of sweetness and a peppery, herbal kick from being cured with branches of fresh dill.
And the best part is it you can make it in advance, so you don't have to fuss with cooking when the time comes. Just layer on a fresh bagel with a good schmear, and you're all set!