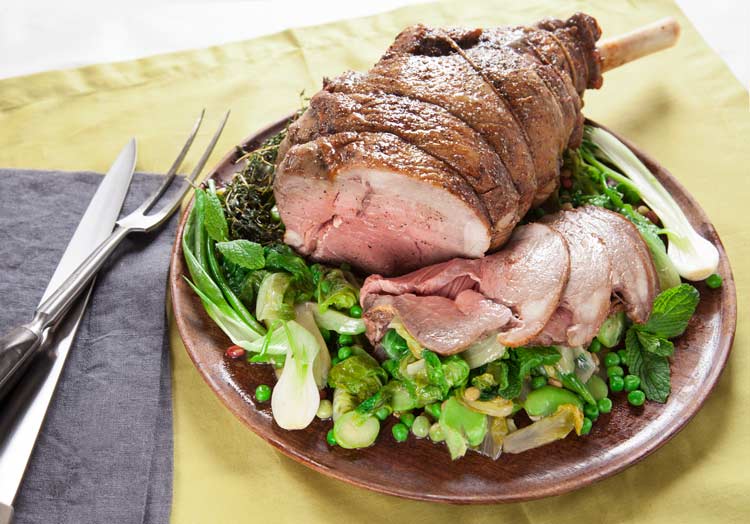 The weather is thawing, spring is in the air, and Passover is just around the corner. We've got all the essentials for planning a perfect Seder, from matzo and macaroons to brisket and gelfite fish, so that you can start stocking up now.
Our Butcher counter has a wide selection of delicious centerpiece options for you to choose from, all of which are humanely raised, antibiotic-free and free of added hormones. Scroll down to see our selection of fresh meat, and to place an order in advance, just call or stop by your nearest Union Market.
We also have a variety of products from local favorite Streit's, including matzo, cake meal, matzo meal, matzo ball soup mix, and coconut macaroons—as well as an assortment of cakes, cookies and other sweets from Lilly's Baking Company in Borough Park, Brooklyn.
The handmade round shmurah matzoh from Brooklyn's Lubavitch Matzah Bakery will stand out from the crowd, as will our gluten-free matzo from Manischewitz. And if you're a fan of gefilte fish, BenZ's kosher, gluten-free and MSG-free Hungarian Style Gefilte Fish won't disappoint.
Why not spend less time in the kitchen and more quality time with your loved ones on Pesach and let us take care of some of the cooking this year? Between March 28th and April 7th, you can find our popular housemade brisket and latkes at our Prepared Food counter, along with our signature rotisserie chickens and an assortment of seasonal salads and sides.
We wish you a joyous Passover from all of us at Union Market!
Available at our Prepared Food Counter
Traditional Brisket
$16.99 / lb
Potato Latkes
$2.99 each
Free-Range Rotisserie Chickens
$4.69 / lb
Available at our Butcher Counter
Antibiotic-free and humanely raised fresh meats
Brisket
$12.99 / lb
Short Ribs
$12.99 / lb
Rib Roast
$18.99 / lb
Bone-In Leg of Lamb
$10.99 / lb
Boneless Leg of Lamb
$13.99 / lb
Rack of Lamb
$32.99
Rib Lamb Chops
$32.99