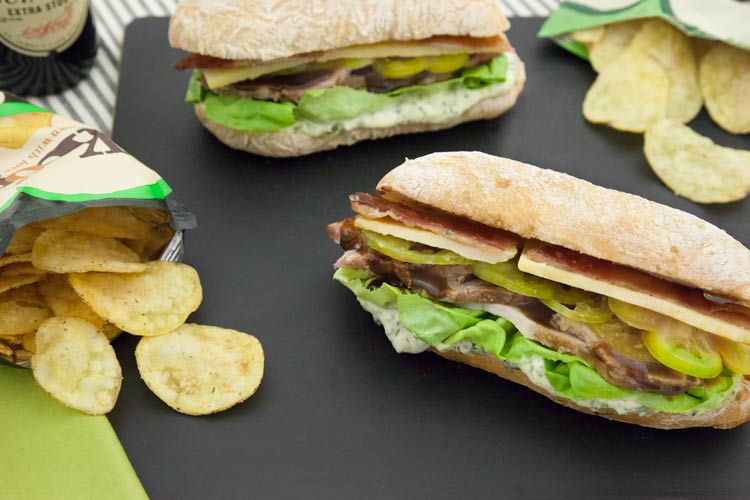 This Saint Patrick's Day, celebrate in true Irish epicurean fashion. To start things out right, make sure to stop by our Prepared Food counter this Saturday. We'll be dishing up delicious Irish BLTs—Guinness-braised pork belly topped with Irish cheddar, green tomatoes, bibb lettuce, and mayo and served on a ciabatta roll.
And for those of you who love the classics, we also have our housemade corned beef and cabbage, as well as 100% grass-fed and finished corned beef brisket available at our butcher counter. Some other favorites that we'll have on hand include 1 year aged grass-fed Irish cheddar (currently on special for $2.00 off per lb) and Kerrygold butter—perfect on top of a warm slice of our Irish soda bread from Tom Cat Bakery right here in Long Island City.
As for your snacking needs we have Keogh's Crisps, beautiful golden potato chips from the Keogh family farm outside Dublin. Their Shamrock and Sour Cream chips are a staff favorite.
Last but not least, we would never leave you in the lurch in the beer department. In addition to our usual wide selection of locally brewed and artisanal beers, we also have St. Paddy's Day favorites like Guinness and Brooklyn Brewery's Dry Irish Stout to help you celebrate the holiday.