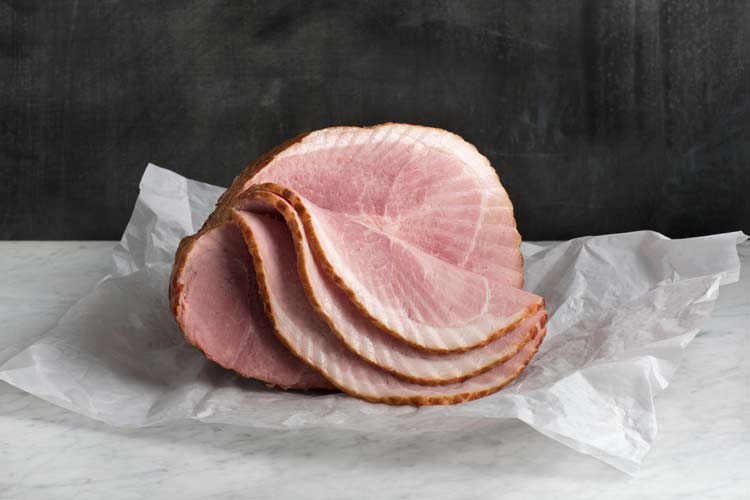 Spring is here! Celebrate the return of flowers, color and, of course, Easter, with our special selection of prepared foods, seasonal goodies, and antibiotic-free, humanely raised meats.
Choose from our selection of beautiful centerpieces at our Butcher counter. We've got everything from classic spiral-cut ham and boneless smoked ham to leg of lamb rack of lamb. To place order in advance, just call or stop by your nearest Union Market.
At our Prepared Food counter, we'll be carrying a variety of dishes that'll be the perfect fit for your holiday table: our housemade glazed spiral-cut ham, grilled asparagus, and spring quinoa salad with sweet peas, radishes, and fresh herbs. We'll also have assorted quiches and hot cross buns, both from Long Island's Blue Duck Bakery.
And for goodies to round out your Easter basket, we have individually wrapped chocolate eggs from Vermont's Lake Champlain Chocolates and Belgian chocolatiers Café-Tasse, as well as Bunny Pops and Easter Chicks from Brooklyn's own Nunu Chocolates and Jelly Belly organic jellybeans in a riot of colors and flavors.
We also have all-natural egg coloring kits from Color Kitchen to help add color to your Easter celebrations with nontoxic, food-based dyes that are totally safe for kids. And for your other decorating needs, choose from our selection of beautiful spring flowers from Dutch Petals; we have tulips, daffodils, lilies, hyacinth, and more.
Here's wishing you and yours a happy and delicious Easter!
Available at our Prepared Food Counter
Glazed Spiral-Cut Ham
$17.99 / lb
Grilled Asparagus
$10.99 / lb
Spring Quinoa Salad with Radishes, Peas, and Fresh Herbs
$11.99 / lb
Assorted Quiche from Blue Duck Bakery
4-inch / $4.99 each
8-inch $14.99 each
Hot Cross Buns from Blue Duck Bakery
Easter weekend only
$1.99 each
Available at our Butcher Counter
Antibiotic-free and humanely raised fresh meats
Leidy's Spiral-Cut Bone-In Smoked Ham
$5.99 / lb
Leidy's Boneless Smoked Ham
$6.99 / lb
Short Ribs
$12.99 / lb
Rib Roast
$18.99 / lb
Bone-In Leg of Lamb
$10.99 / lb
Boneless Leg of Lamb
$13.99 / lb
Rack of Lamb
$32.99
Rib Lamb Chops
$32.99