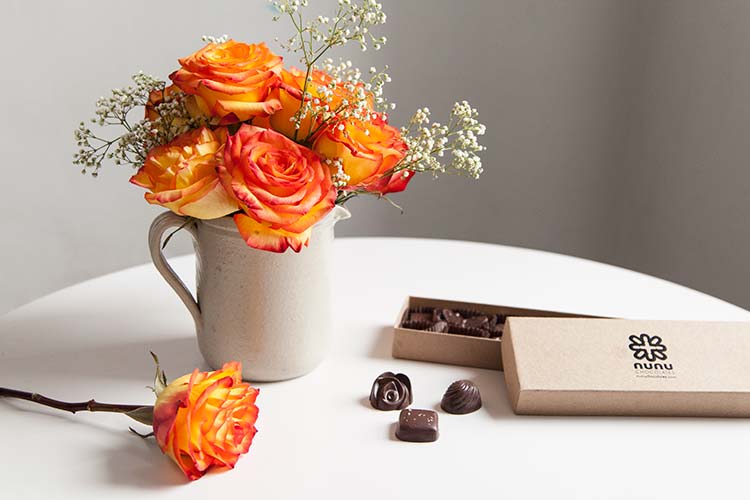 Union Market's selection of artisanal treats and sweets won't disappoint this Valentine's Day. From oysters and caviar to roses and truffles, we can help you indulge your loved ones—and yourself!
In addition to flowers from local florists Dutch Petals, we've handpicked a beautiful collection of chocolate bars, boxes, and assortments from local chocolatiers and beyond just for the holiday. And, for a limited time only, we will also have our decadent housemade Dark Chocolate-Dipped Strawberries available at the Prepared Foods Counter.
Our selection of beautifully packaged assortments and gift boxes include local favorites like Jacques Torres, Nunu Chocolates, and Lake Champlain Chocolates. We also carry a huge variety of chocolate bars from local makers like Williamsburg's Mast Brothers, the environmentally and socially responsible Madécasse, and health-conscious Hu Kitchen.
Drop by to see our full selection, and don't forget to try one of our housemade Dark Chocolate-Dipped Strawberries!