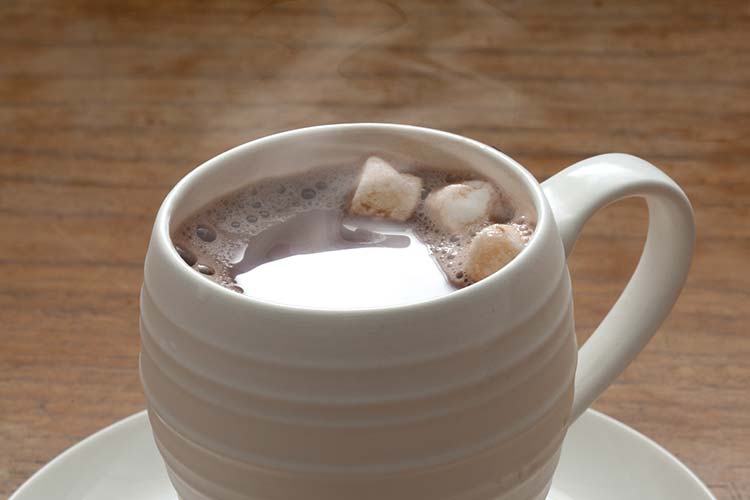 No category in specialty foods has enjoyed more growth in recent years, or experienced greater diversity and consumer awareness, than chocolate. Estate chocolates are sought after like fine wines and artisanal cheeses. Superior brands like Michel Cluizel of Paris and Mast Brothers of Brooklyn have become commonplace, replacing pop icons like Nestlé's and Hershey on specialty shelves everywhere.
This time of year, winter reminds us of the simple pleasures of a cup of steaming hot cocoa. The creation of a chocolate drink goes back to the Mayans over 2,000 years ago, but the "modern" sweetened hot beverage was not invented until the Spanish started importing cocoa in the 16th century. Then a luxury item enjoyed by the upper classes, hot chocolate took another 100 years to work its way out into the European mainstream.
Whether you're looking for a just-add-milk, heat and serve powder or a slow-melting, traditional drinking chocolate, we have you covered. We're proud to feature the products of many of the best chocolate producers in the U.S. and the world, including:
Jacques Torres Chocolate
Classic Hot Chocolate
Lake Champlain Chocolate
Organic Hot Cocoa
Silly Cow Farms
Classic and Truffle Hot Cocoa
Scharffen Berger
Natural Cocoa Powders
Valrhona
Poudre de Cacao
Blanxart Chocolate
Spanish Hot Chocolate and Dipping Chocolate
Taza Chocolate
Chocolate Mexicano
And don't forget the outrageous marshmallows from Baked of Red Hook, Brooklyn!