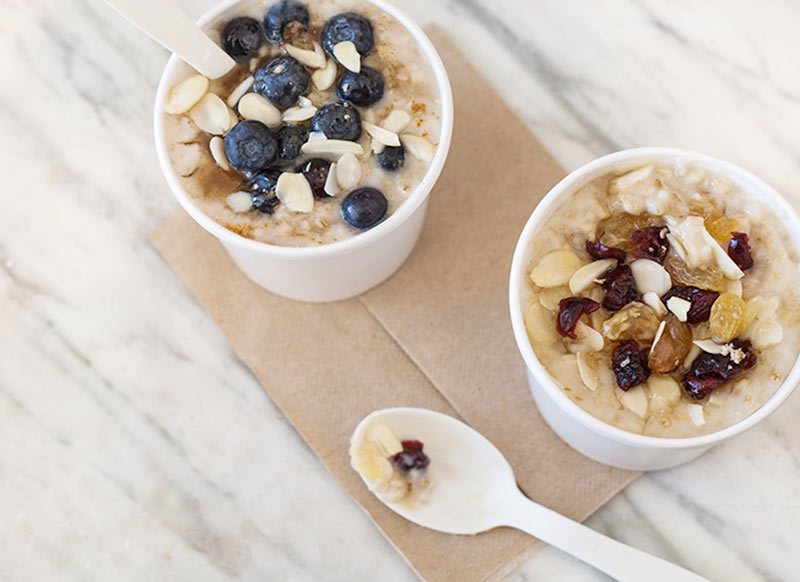 Need a warm breakfast on these blustery winter mornings? You're in luck! We now have grab-and-go hot oatmeal at our Lower East Side store in Manhattan on Houston Street.
We make our steel cut oats fresh in-house every day. They're cooked in milk with a hint of cinnamon, and we leave them unsweetened so you can dress them up with toppings like fresh fruit, dried fruit, nuts, brown sugar, honey, maple syrup, agave, and cinnamon.
And if that's not enough to keep the chill away, we always have our selection of hot coffee and teas, along with yogurt parfaits and fresh pastries from local favorites like Dough, Balthazar, Eli's, Blue Sky Bakery, Colson Patisserie, and Magpies Bake Shop.
Our Hot Oatmeal is self-serve, available for takeout until noon, and comes in two sizes, 12 or 16 ounces. Delicious, healthy, and convenient, it's perfect for grabbing when you're on the go in the morning.