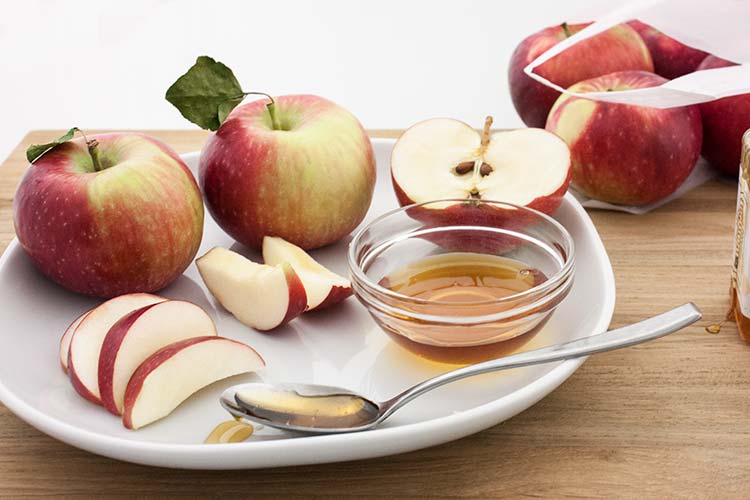 Summer is winding down, birds are on the wing, and the season for feasting is close at hand. Rosh Hashanah is here, and what better reason to gather family and friends around your table than to celebrate the beginning of another year?
Let Union Market help you with all of your holiday cooking needs; we have everything you'll need to make sure the New Year gets off to an auspicious start!
Apples and honey traditionally symbolize a sweet year to come, and we've got plenty of both. Our crisp, delicious New York State apples are perfect for applesauce, baking, and eating out of hand. We've also got raw local honey from Catskill Provisions, as well as our own Union Market brand New York State raw wildflower honey.
Our Prepared Food counter will have all our usual seasonal sides, celebrating the best of the late summer harvest, as well as delectable slow-cooked tzimmes and our popular housemade brisket with carrots and onions available through September 16th. And don't forget to pick up some freshly baked plain or raisin challah from Orwashers to help round out your holiday table.
For dessert, we'll have a variety of baked goods from Lilly's Baking Company, including Apple Crumb, Cinnamon and Chocolate Babka, Honey Loaf, Black and White Cookies, Rainbow Cookies, and Honey Cookies
So come on by, and Shana Tova to you and yours!