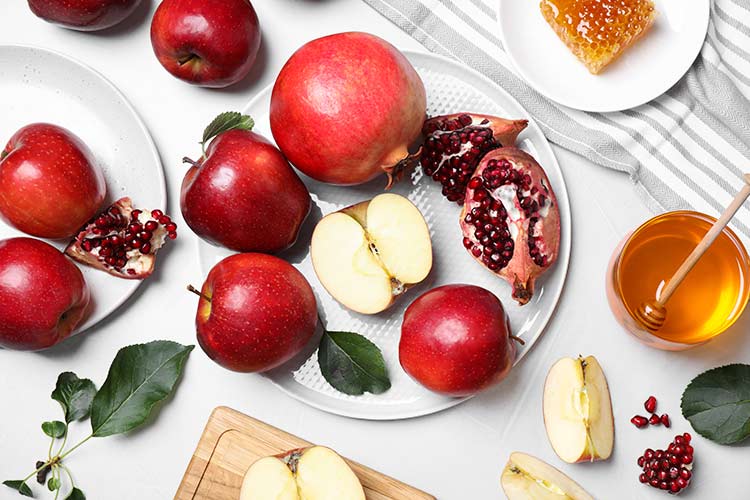 As we celebrate the arrival of a new year, we'll have everything you'll need to get your Rosh Hashanah table ready. As always, we've prepared and stocked up on all of the dishes, delicacies, and desserts so you can simply relax and celebrate new beginnings with your friends and family!
To help round out your meal, our Prepared Food counter will be offering its classic seasonal dishes. On Sunday, September 29th, and Monday, September 30th, we'll have our popular house-made brisket with carrots and onions and our slow-cooked tzimmes stewed to perfection available while supplies last. 
In addition to our ready-to-eat holiday dishes, we'll have lots of local apples from our friends at Red Jacket Orchards. Drizzle them with some New York State honey for a traditional dish symbolizing the sweet year ahead, or try one of our apple-based Rosh Hashanah recipes.
You'll also want to fill your bread basket with sweet, fluffy, fresh-baked challah from local favorites Orwashers, and Jack Bakes. And of course, we have some delicious holiday dessert options from Lilly's Baking Company, including honey cake, apple crumb babka, honey cookies, rainbow cookies, and vegan apple cinnamon rugelach. 
Here's to sweet treats and a bright year ahead. Shana Tova!