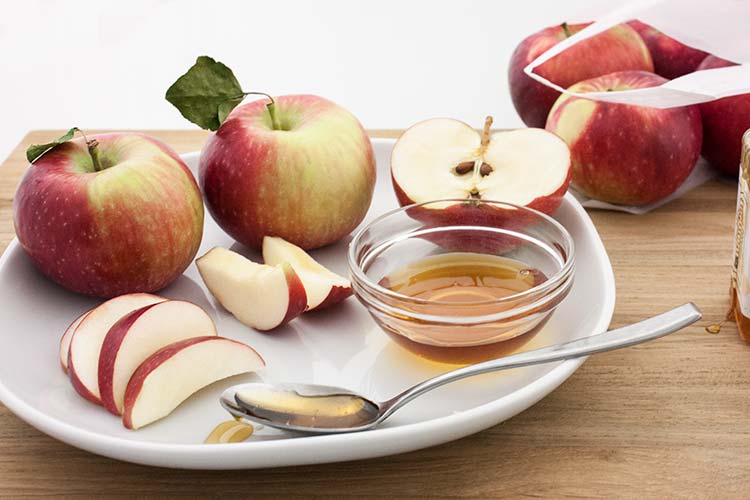 As summer ends and a brand new year begins, we have everything you need to put together a memorable meal for Rosh Hashanah. As usual, the team at Union Market has the holiday cooking taken care of so you can simply relax and celebrate new beginnings with your friends and family!
Our Prepared Food counter will be offering seasonal dishes to round out your meal. On Sunday, September 29th, and Monday, September 30th, we'll have our popular housemade brisket with carrots and onions and our slow-cooked tzimmes stewed to perfection available while supplies last.
In addition to our ready-to-eat holiday dishes, we'll have lots of local apples from our friends at Red Jacket Orchards. Drizzle them with some New York State honey for a traditional dish symbolizing the sweet year ahead, or try one of our apple-based Rosh Hashanah recipes.
The new year happily coincides with the rich harvest of fall, which means we'll also have lots of wonderful ripe produce to choose from for things like green bean sides, baked potatoes, roasted squash, pomegranate salad, and more.
You'll also want to fill your bread basket with sweet, fluffy, fresh-baked challah from local favorites Orwashers, Jack Bakes, and Zomick's. And of course, we have some delicious holiday dessert options from Lilly's Baking Company, including honey cake, apple crumb babka, honey cookies, rainbow cookies, and vegan apple cinnamon rugelach.
Here's to sweet treats and a bright year ahead. Shana Tov!