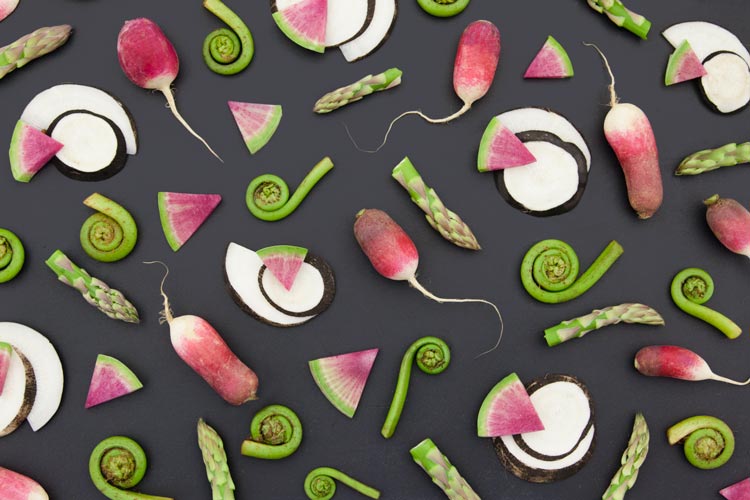 Every so often we like to give our shoppers a little peak at all the things we're most excited about at our stores—seasonal produce, popular new products, or something different and intriguing that we think you'll love.
In this installment of Our Market Picks we showcase lovely spring produce, from a whole rainbow assortment of radishes to fiddlehead ferns and ramps, plus we've put together a list of what's delicious and new at our stores, including a spectacular American-made prosciutto, an award-winning new cheese, and unbelievably good coconut-based desserts.
These goodies are sure to put a little spring in your step—and in your shopping basket.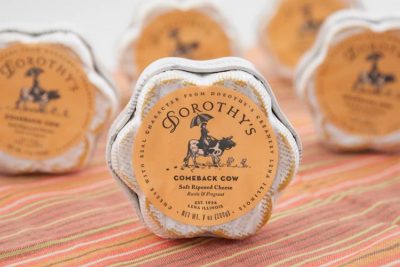 Comeback Cow from Dorothy's Cheese
If there ever was a cheese that had spring written all over it, it's the Comeback Cow from Dorothy's Cheese. Sold in a flower-shaped mold, this silky soft cheese has vibrant notes of the fresh wild flowers and grasses that Dorothy's cows graze on, along with sweet, buttery, and pungent notes of almonds, mushrooms, and truffles. Save room on your cheeseboard for this award-winning crowd-pleaser.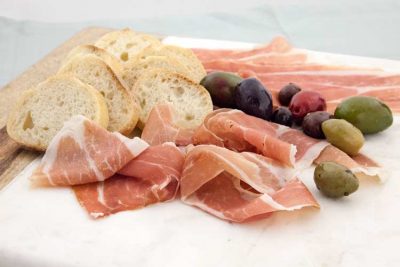 Casella's Prosciutto Speciale
Cesare Casella's American-made Prosciutto Speciale has already become a phenomenon among savvy chefs, who love this supple, artisanal ham from nearby Rhode Island for its intense flavor and the exacting care with which it's made. But why should restaurant chefs have all the fun? We're thrilled to carry Casella's Prosciutto Speciale at all of our stores, where you can buy thin, heavenly slices of the cured meat—perfect for an antipasto platter or curled around a spear of spring asparagus.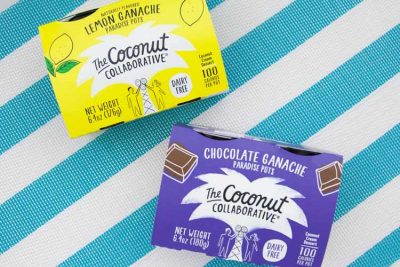 Chocolate Ganache and Lemon Ganache Paradise Pots from Coconut Collaborative
Just one bite of these dairy-free desserts will leave you swooning. Rich, decadent, and served in perfectly sized little pots, the coconut-based Chocolate Ganache and Lemon Ganache Paradise Pots from Coconut Collaborative are the temptation you can feel good about saying yes to. At only 100 calories per pot, these are ideal for a mid-afternoon treat or a sensible yet delicious dessert.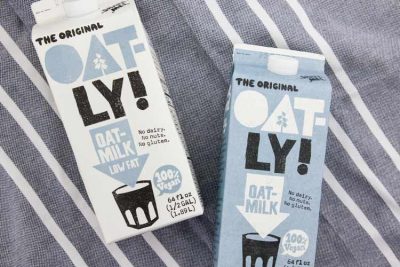 Now you can finally do as the baristas do: Oatly, the oat-based milk that's become a sensation among coffee-shop cognoscenti is now available to in our stores. This 100% gluten-free, nut-free milk has no added sugar, does just about everything that regular milk does, and it has a lovely nutty, oat-y flavor. As a special bonus, it's guaranteed not to separate when you add it to your coffee!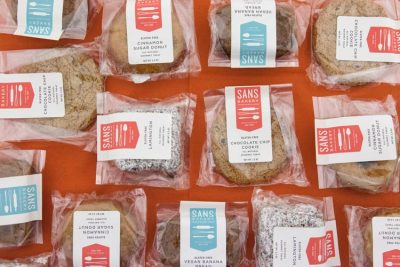 Gluten-Free Baked Goods from Sans Bakery
These locally made gluten-free goodies are so fantastic you'll wonder why you ever thought baking needed gluten in the first place. Save some room in your spring diet for the stellar lamingtons, lighter-than-air cinnamon sugar donuts, decadent vegan banana bread, and to-die-for chocolate chip cookies from this Long Island City bakery.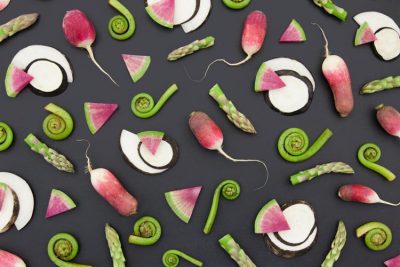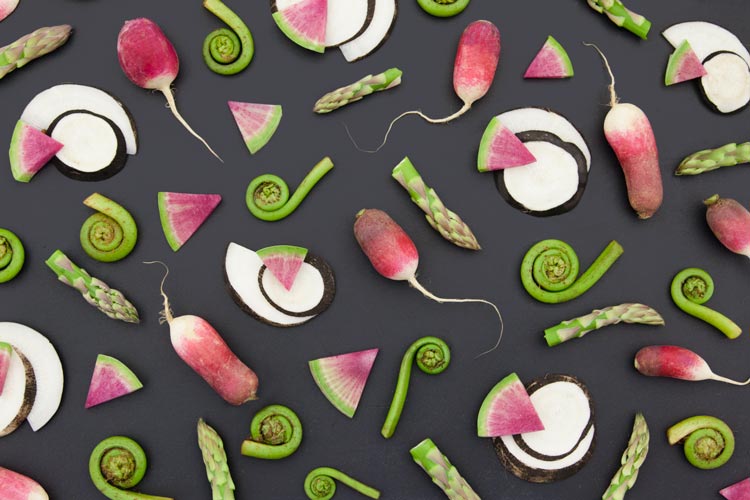 You can't argue with produce! Spring is finally here and we've got the asparagus, ramps, and fiddlehead ferns to prove it. We also have a fabulous array of radishes in a lively palette of colors: pink-and-green watermelon radishes, ringed black radishes, and picture-perfect little breakfast radishes. So start planning your spring menus—we'll supply all the veggies you need.