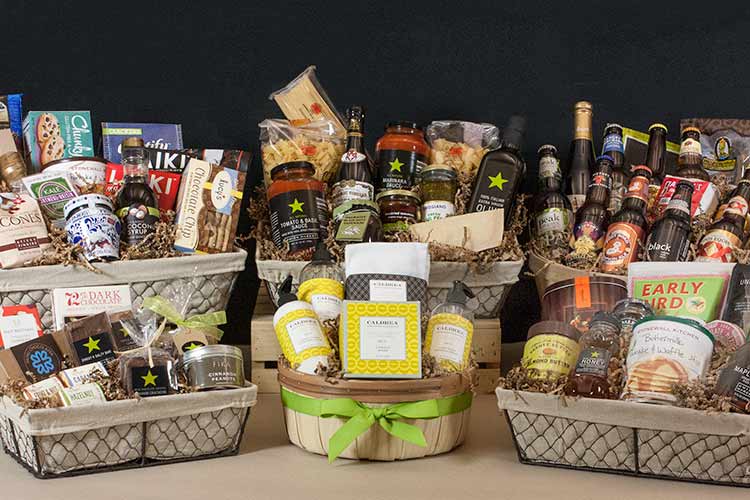 Need a present for a food-obsessed loved one? Our Catering team can help you put together thoughtfully curated, elegant gift baskets customized to your meet your needs—and your budget.
Our team is happy to help you design the perfect gift basket; just give our Catering department a call at 347-821-9860 or send us an email at catering@unionmarket.com. For custom orders we ask that you give us at least 48 hours' notice.
And if you need some inspiration when it comes to choosing a theme for your gift basket or curating items to include, below are some sample gift baskets we've designed.
Please note that our current selection of products may vary. Inquire with our Catering department for pricing.
BREAKFAST GIFT BASKET
This may well be the perfect host gift, or the ideal present for your food-loving friends. We've gathered up some of the most delicious breakfast foods we could find and put them in one outstanding basket: it has it all, from a bag of our own signature coffee beans to a stash of amazing granola made right here in Brooklyn.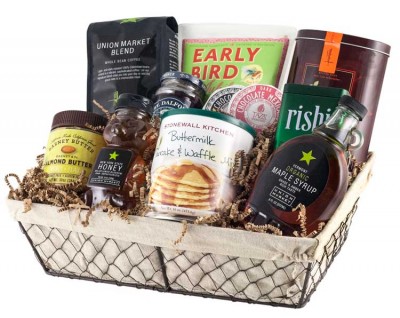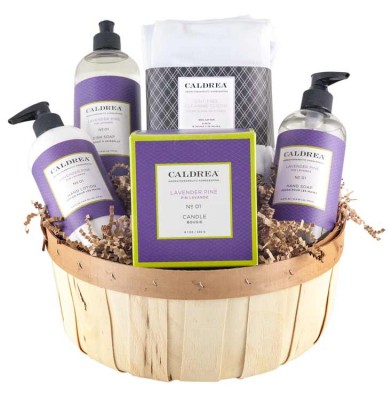 CALDREA GIFT BASKET
Our Caldrea basket has a selection of lovely natural products for the home, from hand lotion and dish soap to a scented candle, all in delicately balanced, aromatherapeutic fragrances like Lavender Pine, Ginger Pomelo, and Sea Salt Neroli. This basket is another one of our favorite host or hostess gifts for the holidays.
GAME DAY SAMPLER GIFT BASKET
A great gift for those who like nothing better than to kick back, relax, and watch sports! This basket is full of tasty snacks like pretzels, pistachios, and jerky, plus a killer selection of your favorite craft beers.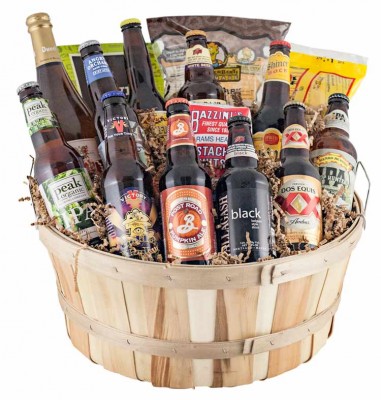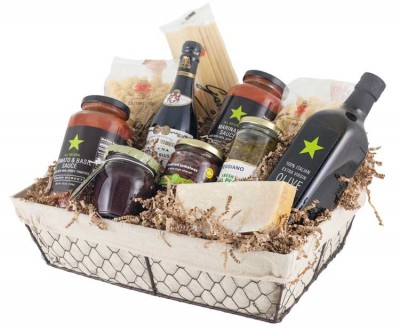 ITALIAN GIFT BASKET
If your friends and family enjoy Italian food as much as we do, then they'll love this collection of some of our very favorite Italian products, which includes jars of our famous Union Market tomato sauces, delicious imported pastas, and authentic pesto and tapenade, among other treats.
GLUTEN-FREE GIFT BASKET
A fantastic selection of delicious gluten-free goodies that anyone would be happy to get. Between fine pantry staples like fettuccine black bean noodles, gluten-free crackers and cookies, and tasty indulgences, you'll be spoiled for choice with this basket.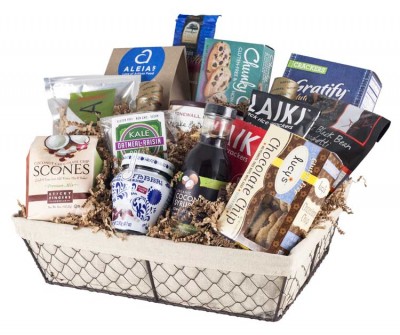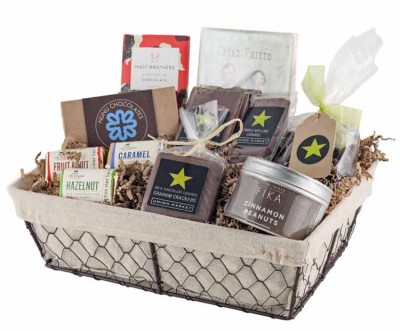 LOCAL CHOCOLATE GIFT BASKET
For the chocolate lover in your life, you can do no better than our well-rounded selection of fine local chocolates. Indulge in premium chocolate bars from some of Brooklyn's best chocolatiers, as well as artisanal favorites like assorted truffles and confections, and other chocolate-covered delicacies.
GIFT CARDS
If you want to give someone a Union Market gift of their own choosing, how about a gift card that they can use at any of our stores? Drop by any of our stores to purchase a gift card in-person, or purchase a gift card online and have it shipped directly to the recipient.