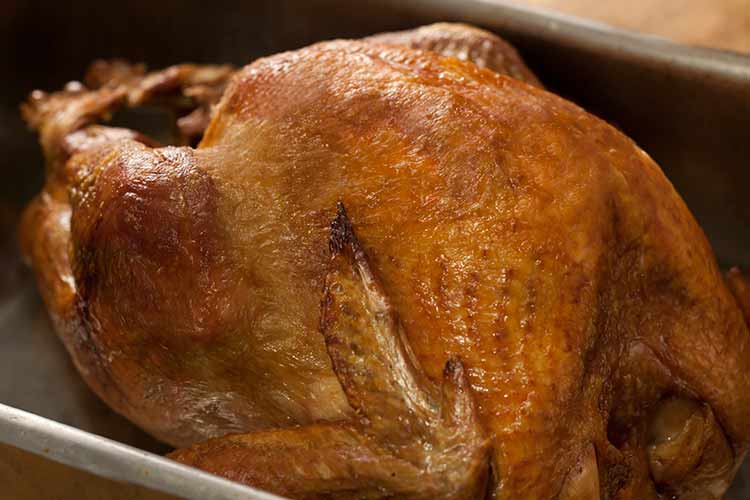 The leaves are changing color, there's a nip in the air and the smell of warm spices and cooking seems to be all around. Thanksgiving is almost here, which means that it's time to talk Turkey!
Choosing the right turkey and figuring out how to cook it can cause anxiety in even the surest cooks—which is why we go to great lengths to feature a selection of fresh, never-frozen turkeys at a variety of prices, all raised responsibly and sustainably. Just one more thing to be thankful for this turkey day!
And if you need some advice on how to cook your turkey, or are looking for some sides or pies to add to your holiday spread, just pick up a copy of our Thanksgiving menu at any of our Union Market locations—they're filled with recipes for delicious seasonal sides and simple instructions for a perfect roast turkey.
FREE-ROAMING TURKEYS – $1.99 lb
Free-roaming, humanely raised fresh turkeys from Plainville Farms in Pennsylvania. Raised on an all-vegetarian diet without the use of antibiotics.
OVEN-READY BRINED TURKEYS – $2.99 lb
Our free-roaming, humanely raised and antibiotic-free turkeys from Plainville Farms are also available brined and oven-ready, so all you have to do is stuff, truss, and roast them.
ORGANIC FREE-RANGE TURKEYS – $4.99 lb
Certified organic fresh turkeys from D'Artagnan. Free-range, humanely handled, antibiotic-free, and raised on an organic vegetarian diet on small family farms in Pennsylvania.
FREE-RANGE ORGANIC KOSHER TURKEYS – $4.99 lb
Certified kosher and organic frozen turkeys from Wise Organic Pastures in Pennsylvania. Raised on a fully organic vegetarian diet and without the use of antibiotics or added hormones, these free-range birds are processed under the strict supervision of both the Central Rabbinical Congress (Hisachdus) and the Star-K kosher certification organizations.
Call or stop by your nearest Union Market to order your Thanksgiving turkey. Orders must be placed by Friday, November 20th, 2015. Supplies of turkeys in specific weight ranges are limited, so get your orders in early!
Place your order at the store location where you wish to pick up. Please note that credit card information is required to place an order, and that orders not picked up are subject to a 50% cancellation fee.