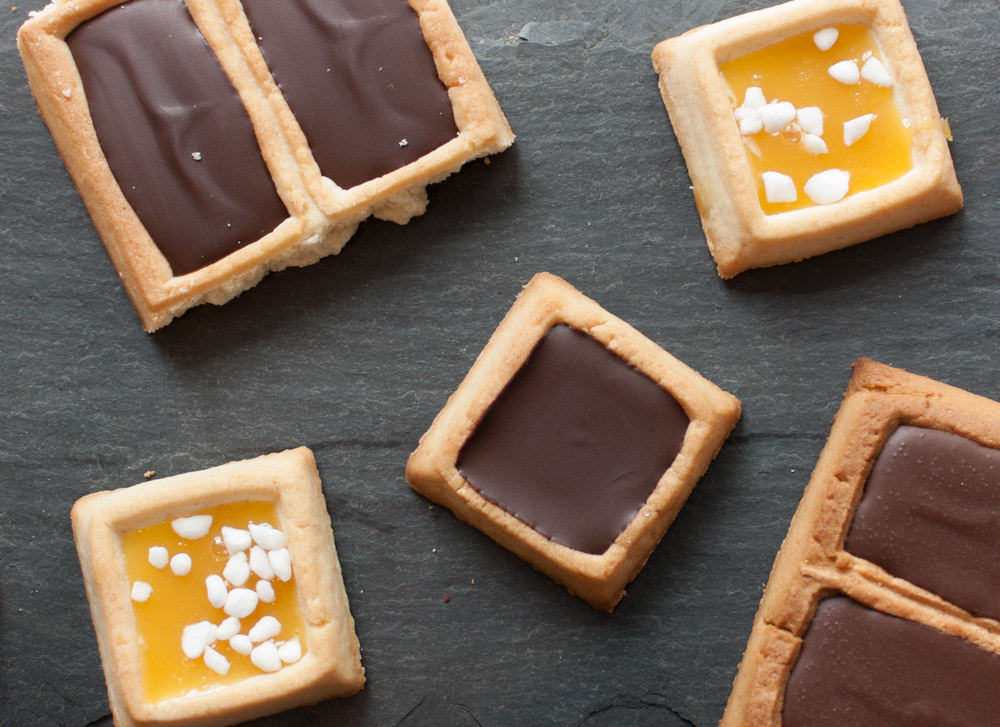 If you've ever wondered what it would be like if someone combined the techniques of high-quality French pastry with the whimsy of American cookie-making, then you're in luck! Michel et Augustin does just that with their line of cookies that combine the best of both worlds, which makes for some pretty serious fun that pastry connoisseurs and kids alike will enjoy.
The Michel and Augustin in question are the two founders of the company—Michel de Rovira and Augustin Paluel-Marmont, two high-spirited and cookie-loving friends who first started baking cookies in an apartment in Paris's 18th Arrondissement.
They tested more than 200 kinds of cookies before finally arriving at the recipe for the petits sablés with which they founded the company. Ten years and 150 million cookies later, they're bringing their treats to Brooklyn and we're delighted to carry a variety of their products.
Michel et Augustin's products are simple and uncomplicated, made using impeccable French techniques and only the best ingredients.
We carry a number of their products, from their 4 Cookie Squares Sitting in a Row, (crisp squares of shortbread with a variety of delicious fillings), to their larger cookie squares, made with a buttery shortbread crust and a small bar of fine chocolate. And make sure to save room for their Petites Baguettes, which may just be our favorites. These slender little finger shaped cookies filled with a rail of chocolate and sprinkled with hazelnuts make a great snack, but are pretty enough to give as a gift that chocolate-loving friend or loved one.