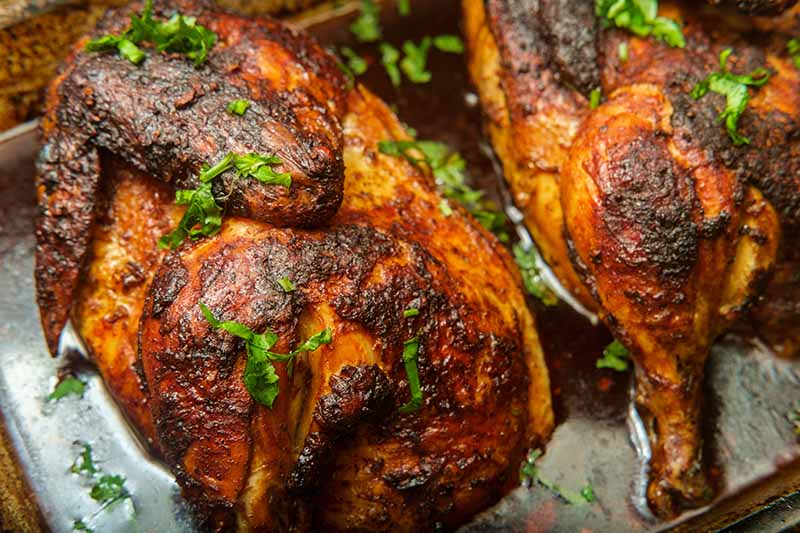 We're pleased to announce that we've added a fifth flavor to our selection of rotisserie chickens: Cilantro Lime.
Our new Cilantro Lime Rotisserie Chicken is brined, keeping it incredibly moist while adding an excellent flavor. We created it for customers looking for a tangy and herbaceous yet, versatile chicken, making it perfect for adding to tacos or salads and a great addition to our four other flavors of Rosemary Garlic, Adobo, Lemon Herb Chicken, and Salt & Pepper.
Union Market rotisserie chickens have been popular since we opened our doors, and our birds' quality has a lot to do with that. No matter the seasoning, every rotisserie chicken is humanely raised on local family farms, fed an exclusively vegetarian diet, and never given hormones or antibiotics.
Pick one up at the Prepared Food counter of your nearest Union Market, and let us know what you think about our new Cilantro Lime Rotisserie Chicken!