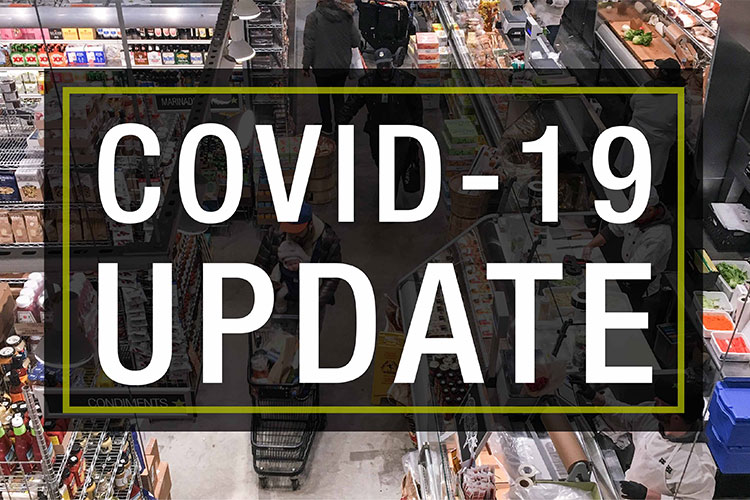 Halloween Announcement
Due to COVID-19, we will not be handing out candy for Halloween this year.
Dear Customers,
Unfortunately, due to Covid-19 and the threat it still poses to our community and our employees, we regret to inform you that we will not be handing out candy at Union Market for Halloween this year.
Please help us spread the word and thank you for helping to ensure the safety of essential workers, your fellow shoppers, and the community as a whole!
—Management
Hours of Operation
Grand Army Plaza
Hours: 8AM – 9PM Daily
Seniors only: 8AM – 9AM
Park Slope North

Hours: 8AM – 9PM Daily
Seniors only: 8AM – 9AM
Park Slope South

Hours: 8AM – 9PM Daily
Seniors only: 8AM – 9AM
Cobble Hill

Hours: 8AM – 9PM Daily
Seniors only: 8AM – 9AM
Lower East Side
Hours: 8AM – 10PM Daily
Seniors only: 8AM – 9AM
Changing our hours allows company-wide coordination of routine cleaning and restocking, and it provides employees with much-needed rest. We apologize for any inconvenience. Please note that we are still encouraging customers to reserve the first hour of operation (8AM – 9AM), for seniors, the disabled, and those with compromised immunity.
Home Delivery is accepting new orders again!
We provide free delivery within five blocks of any of our Union Market stores, and deliver beyond that for a variable fee. Check out our Delivery Areas to see if you're located within our free delivery radius.
Please note that we cannot guarantee same-day delivery. Once we receive your order, we will contact you about available delivery windows.
Newly Implemented Safety Measures & Shopping Requirements
We require all customers entering our stores to wear face coverings, in compliance with both New York State and city guidance, and for the safety of all customers and employees.
All of our stores and facilities are being routinely professionally disinfected to protect the health of employees and customers.
To help keep our cashiers safe, please bag your own groceries if you bring your own reusable shopping bags
3 Steps All Customers Should Take
Wear a face covering while shopping, in accordance with NYC Department of Health guidelines.
Shop alone if at all possible.
Stay at least 6 feet away from staff and other shoppers.
Remember, people who do not show symptoms may still be able to spread the virus. These precautions are essential in reducing transmission of the virus, and your cooperation will help us protect our employees and your fellow shoppers.
More Coronavirus Shopping Etiquette
Customers at all locations are encouraged to reserve the first hour of operation, 8AM – 9AM, for the most vulnerable members of our community, including seniors, the disabled, and those with compromised immunity.
We are limiting the maximum number of customers in our stores at one time.
We have provided floor markings to help customers maintain at least six feet of distance from one another while waiting to check out. We ask that customers keep ample distance between one another while shopping, and between themselves and store employees.
In addition to wearing a face covering and shopping alone, we're asking that customers please do their shopping as quickly as possible so as to limit their time spent in the store.
Other Precautionary Measures
Routine cleaning and sanitizing is being performed on high-touch areas like counters, phone consoles, shopping baskets, and shopping carts.
All employees have been instructed to wear gloves, including cashiers. Furthermore, our cashiers have been instructed to change their gloves if requested to do so by a customer.
Additionally, we will be asking customers to please step back while your cashier rings up your purchases, and our cashiers will likewise step back when customers bring their merchandise to the counter.
Employees have been asked to maintain a distance of six feet between one another whenever possible.
Employees with any acute respiratory symptoms or other illnesses are actively encouraged to stay home.
Employees with sick family members or COVID-19 exposures are required to notify their supervisor so that the CDC-recommended risk assessment procedures can be taken.
Employees have been educated on proper hygiene and handwashing techniques.
We've temporarily suspended all food sampling, self-serve hot soup and hot oatmeal, and our self-serve olive bar.
Here at Union Market, it's an honor and a privilege for us to be able to serve the community during these uncertain times. We appreciate your understanding as we continue to do our best to keep our shelves well-stocked amid shortages and other challenges brought about as a result of the global response to the novel coronavirus.
Protecting our employees and shoppers is our top priority right now; thank you for your understanding as we continue to monitor the situation and update our safety practices, and please check back here for important updates.