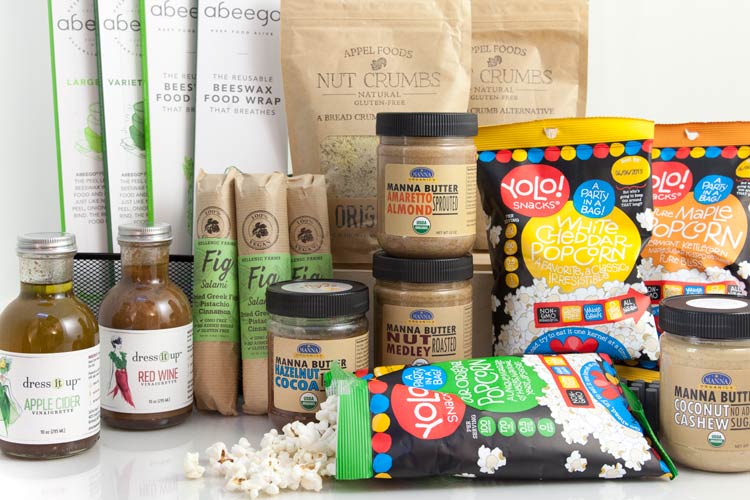 Happy New Year! Now that the hustle and bustle of the holidays has subsided, we've taken the opportunity to clear out the old and ring in the new. In this installment of Our Market Picks, we're showcasing a few of our favorite new items to hit the shelves—we think you'll love them as much as we do!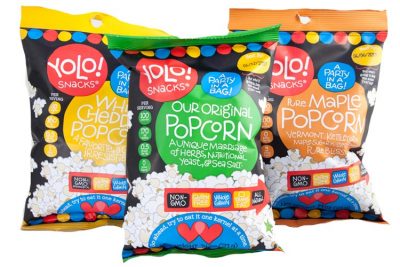 These snack-sized bags of flavored popcorn are the perfect afternoon snack. They come in three irresistible flavors: White Cheddar, Maple, and Original, a yummy blend of herb, nutritional yeast, and sea salt that has quickly become a staff favorite. Non-GMO, gluten-free, and made with corn grown on a family farm in Iowa.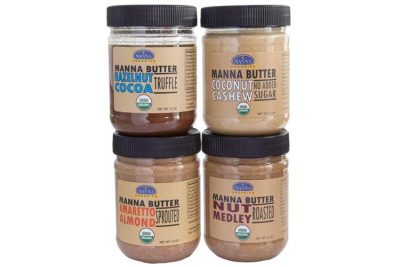 Manna Organics Nut Butter
Calling all nut butter lovers! These award-winning artisanal spreads are an indulgence you don't want to miss. They're handcrafted in small batches using only certified organic, vegan, and GMO-free ingredients, and never any palm oil or hydrogenated oils. All of their flavors are unbelievably delicious, but we're particularly fond of their Hazlenut Cocoa Truffle and Coconut Cashew flavors.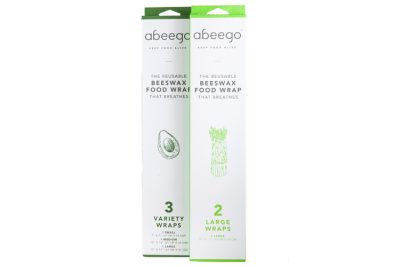 Abeego Beeswax Food Wraps
This durable, sustainable alternative to plastic wraps and bags is a win for the planet and for your fridge. Its unique properties allow fruits and veggies to "breathe" as they're meant to, keeping things fresh longer and reducing waste. Reusable, beautiful, and fully self-adhesive—simply use the pressure and warmth from your hands to shape and mold Abeego when covering food.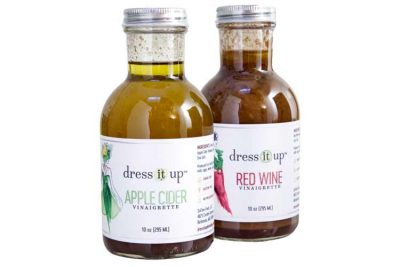 Finally, a salad dressing that's as healthy as the vegetables it's on! We love these delicious vinaigrettes for their simple, wholesome ingredients and great taste. They're made with real olive oil rather than vegetable oils, and they're totally free of sugar, gluten, and preservatives. The closest thing to a homemade salad dressing you'll find!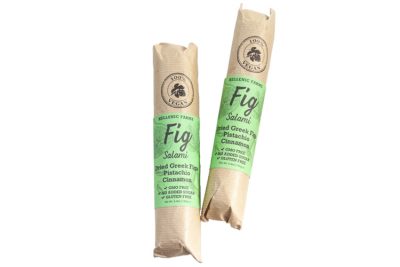 Hellenic Farms Fig Salami
This unique vegan "salami" is made entirely of figs, pistachios, and cinnamon. It's been a hit since we first introduced it a few weeks ago, and its earthy, sweet flavor make it perfect for pairing with cheese, crackers, and charcuterie. Definitely add a few slices to your next cheeseboard or prosciutto sandwich.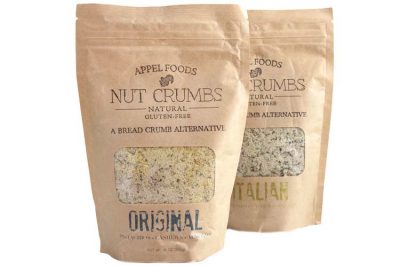 This grain-free alternative to breadcrumbs is an ideal gluten-free, paleo or keto-friendly substitute. Made with a variety of seasonings and premium nuts like pistachios, almonds, and cashews, Nut Crumbs can be used in all of your favorite family recipes to make dishes like chicken fingers, burgers, meatballs, stuffing, casseroles and more!