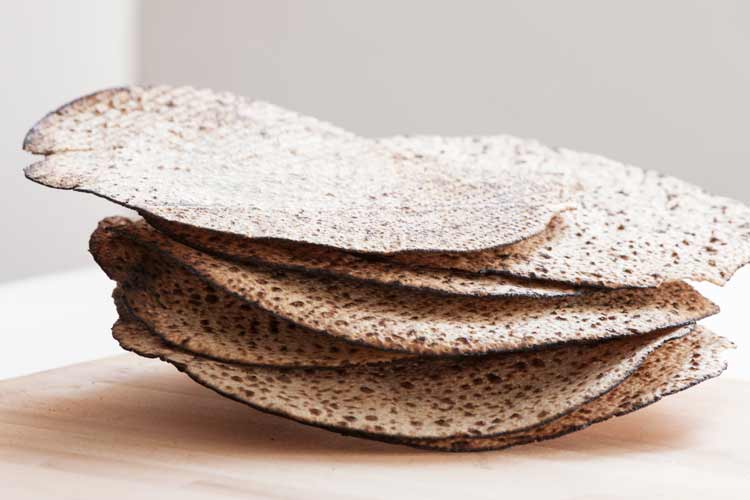 With Pesach only a week away, preparations are in full swing for the perfect Passover Seder. We've got all the matzo, mains, sides, and desserts you'll need to make your holiday meal a hit.
We have a great selection of humanely raised, antibiotic-free meat at our Butcher counter, including Passover favorites like brisket, leg of lamb and rack of lamb, as well as kosher items from Empire Kosher (whole chickens and schmaltz) and Benz's (Hungarian-style gefilte fish).
Looking for some help planning a no-fuss menu? No problem—our Prepared Food counter is here for you! We'll have a variety of ready-to-eat seasonal sides and mains for the holiday, including our traditional housemade brisket with carrots and onions, potato latkes, tzimmes, and free-range rotisserie chickens.
And of course, don't forget the matzo! We've got a variety of options, from classic and gluten-free matzo from Manischewitz, to the beautiful, round handmade shmurah matzah from Brooklyn's own Lubavitch Matzah Bakery. In addition to matzo, you can find matzo ball soup mixes, macaroons, and plenty of assorted cookies and cakes from longtime local favorite Streit's Bakery.
Scroll down to see our complete Passover menu, and give your nearest Union Market a call if you'd like to reserve a holiday order in advance.
Chag Pesach sameach from all of us at Union Market!
Available at our Prepared Food Counter
Available April 17 – April 27, 2019
Traditional Brisket
$16.99 / lb
Potato Latkes
$2.99 each
Tzimmes
$6.99 / lb
Free-Range Rotisserie Chickens
$4.79 / lb
Available at our Butcher Counter
Humanely raised, antibiotic-free fresh meats
Brisket
$12.99 / lb
Short Ribs
$14.99 / lb
Rib Roast
$20.99 / lb
Bone-In Leg of Lamb
$12.99 / lb
Boneless Leg of Lamb
$13.99 / lb
Rack of Lamb
$32.99
Rib Lamb Chops
$32.99